PSL season has started so you know what that means. Thanksgiving. Black Friday. Small business Saturday. Cyber Monday. Giving Tuesday.
It's the season to give … and give and give.
During the week of Giving Tuesday (or more accurately, the month leading up to Giving Tuesday), you are probably inundated with emails and bombarded with marketing about it. Everyone is writing hot tips and hosting webinars on how you can up your Giving Tuesday campaign game. 
Reminiscent of the nonprofit hunger games, you're fielding tons of work and marketing emails — all the while figuring out which strategic subject line will yell, "Pick me!" and help your nonprofit stand out among the many others. 
If you're like me, you probably dread checking your email during this end-of-year season. Also like me, maybe you end up deleting emails in bulk because the constant reminder of the sheer number of unread emails in your inbox feels hopeless (or maybe opening yet another email is just absolutely dreadful). 
As Giving Tuesday starts inching closer, I have to wonder, for all the work we put into it – is Giving Tuesday even equitable and community-centered?
The origins of Giving Tuesday
According to its website, GivingTuesday was created in 2012 simply as a day that encourages people to do good. Since then, GivingTuesday has become an independent nonprofit, a global movement, and has inspired hundreds of millions of people to give and "reimagine a world built upon shared humanity and generosity." In 2020, GivingTuesday reported that $2.47 billion in donations was given in the U.S. alone on December 1st. 
So why wouldn't you want to join the movement?
Even though the movement is steadily growing, more and more I've noticed that many local organizations and smaller shops opt out of participating in the global campaign. Organizations I was and am a part of have also internally debated whether or not Giving Tuesday is worth doing.
Part of how we would figure out whether we participate during a given year involved having many conversations with other nonprofits to understand all of the different approaches to Giving Tuesday. While there are a myriad of reasons why organizations take part in it, those who decided to opt out had reasons that generally fell into two camps: 
1) Their message gets too lost in the crowd, and 
2) The prep work for just one day is too time consuming for so little return.  
In these conversations that I had with other organizations, I learned that only one of them had Giving Tuesday in their annual development plan. This tells me many of us are putting our Giving Tuesday strategies together on the fly — which may be a contributing factor to lower numbers. 
It's not always about the numbers though. One big reason I don't feel enthusiastic about Giving Tuesday is what it inherently portrays. While the concept of Giving Tuesday is fairly straightforward, the way many of us currently approach Giving Tuesday is very transactional. We bombard folks with emails and hope we get enough donations to make it a good return. This is not exactly community-centered, is it?
Alternatives for a CCF Giving Tuesday
If we were to think of Giving Tuesday in the context of being community-centered and keeping CCF principles in mind, here are some ideas to try:
1. Start your own online giving campaign
Over the years, I've seen more and more organizations re-channel the efforts formerly used to pull off a Giving Tuesday campaign and apply those efforts into creating a branded, organization-specific campaign. This is a great idea. 
First, because you aren't obliged to one specific day of the year, you don't have to worry as much about your emails going to spam or getting lost in the holiday shuffle. 
Second, you can take a longer time to highlight your work. ART 180's campaign, The Amazing Dream, is an example of this. It is held annually over five days in the early fall. 
Lastly, it is much more likely that you put in the time and effort to curate a campaign that upholds your values as an organization when you make it your own. The extra time and effort will also help get supporters in the mindset of sustainability, that giving can be year-round. We should not have to do a mad dash to end the year in the green.
2. Highlight partner organizations/movements
One of CCF's principles is, "Nonprofits are generous with and mutually supportive of one another." To be more community-centered in the context of Giving Tuesday, this can look a few different ways.
For instance, you can use the day to give thanks to and highlight any organizations you partner with. You could also use the day to fundraise with or for BIPOC led organizations in your community who are doing great work, since we know that they are not funded at the same rate as white-led organizations.
Last year, The Movement for Black Lives started a #RepartionsMonday campaign. In lieu of the typical Giving Tuesday strategy, the campaign focused on a toolkit with racial and equity justice recommendations and resources as well as a collective fund set up to benefit 150 Black-led organizations.
Not only will shifting the focus highlight that our individual organizational missions are not as important as the collective community — doing so uses your organizations' power to amplify your partners and show the interconnectedness of our work, our organizations, and communities.
3. Forgo it altogether
Is Giving Tuesday even worth it for your organization? 
The essence of what Giving Tuesday has become may no longer align with your organization's values. It has become a day where you're competing with other nonprofits and focusing solely on dollars raised. Giving Tuesday is not community-centered — honestly it's not even donor-centered. But if that argument isn't enough, do an analysis of how much your Giving Tuesday campaign has brought in year over year. Then think about your staff capacity. Many development offices are already stressed with end of year activities; is Giving Tuesday the best use of your resources? If you're not seeing the level of participation you hoped for, it's better to put your efforts into your annual planning and end-of-year strategy.
As we seek to make all facets of our work more transformative, equitable, and community-centered, we must reconsider how we approach Giving Tuesday. If you have yet to internally discuss your Giving Tuesday strategy for the year, it's okay to forgo a year (and I promise, most donors won't even notice). If 2020 has taught us anything, it's that the status quo is no longer acceptable and we need to examine the way we operate with a different lens. If you decide you're gonna do it, invest the time to be sure it is strategic and mission-aligned, and do your best to fine tune a community-centered Giving Tuesday campaign.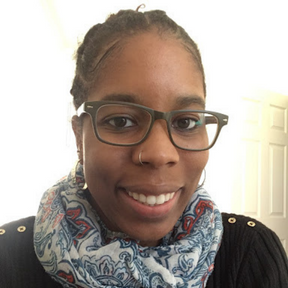 Nikkia Johnson
Nikkia Johnson (she/her) is a nonprofit development and operations professional. She was born and raised in Queens, NY and currently lives in Richmond, VA — which greatly informed her career choice in nonprofits, and later fundraising. Her career has been centered on nonprofit development and management, relationship building, and empowering marginalized communities through equity-based initiatives. Nikkia is passionate about mentoring, therefore very involved in many mentorship groups and community organizations (in hopes more people will choose a development career instead of falling into the work like most of us). She currently serves on the VAFRE Board of Directors and programs committee, and is in the 2021 cohort of AFP Central Virginia's Inclusive Fundraising Fellowship. She can be reached via LinkedIn, or via email. You can send her a tip via her Venmo, @nikkij1021