The CCF Global Council drives the work of the CCF movement forward. It consists of BIPOC individuals that reflect a broad range of viewpoints, lived experiences, and geographic regions. Meet our CCF Global Council below: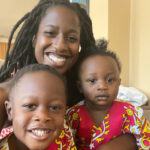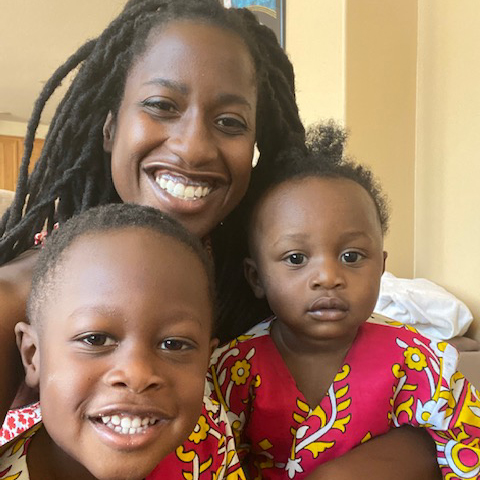 ABIGAIL ODUOL
Abigail Oduol CFRE (she/her) is a Planned Gifts Officer at Earthjustice. She has a Master's in Transformational Urban Leadership. Part of Abigail's college experience included a year and a half at St. Paul's University in Kenya.
Abigail's favorite nonprofit experiences were attending a humanitarian mission in Ecuador as a teen, and fundraising with Akiba Mashinani Trust on land rights and advocacy for urban slums.
At Earthjustice Abigail started a Black employee affinity group and a parenting support group, and launched an organization wide initiative to retain Black staff. Abigail lives on Tongva land with her two small kids and husband and escapes to Kenya whenever possible.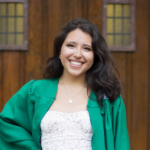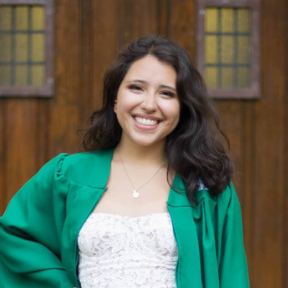 ANDREA COTA AVILA
Andrea Cota Avila (she/her) is a first generation immigrant from Mexico based in Denver, Colorado. She currently works as a development manager for the Colorado Immigrant Rights Coalition, a nonprofit organization that advocates for all immigrants regardless of their immigration status. Andrea defines herself as a new fundraiser, community advocate, hiker, yogi, and lifelong learner. When she's not going on an adventure, you can find her tending to her many plants or finding the next activity that keeps her busy. You can connect with her on Facebook, Instagram, or LinkedIn!
Facebook: https://www.facebook.com/andrea.cota19/
Instagram: https://www.instagram.com/andythecota/
LinkedIn: https://www.linkedin.com/in/andreacotaavila/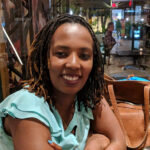 CAROL NG'ANG'A
Carol Ng'ang'a is a community development practitioner. She has a Bth in Community Development from Cornerstone Institute in Cape Town. She has spent the last 12 years walking alongside various communities towards interventions for their empowerment. In July 2017, she founded Msingi Trust whose aim is to 'Mobilize, Inspire, Equip and Network Christians and community leaders towards Social Justice, Social Activism and Social Transformation' Carol is an ardent believer of justice, equality and empowerment for all and has special interest in working with faith leaders and grassroots human rights defenders, bridging the gaps, making connections between these two worlds, to create conversation content and connections to help in the fight against injustice within their community contexts.
Follow her work on Facebook @Msingi Trust on Instagram @MsingiTrust and on Twitter @msingitrust. Listen to Msingi's podcast "Msingi Talks" on all major podcast streaming channels.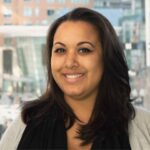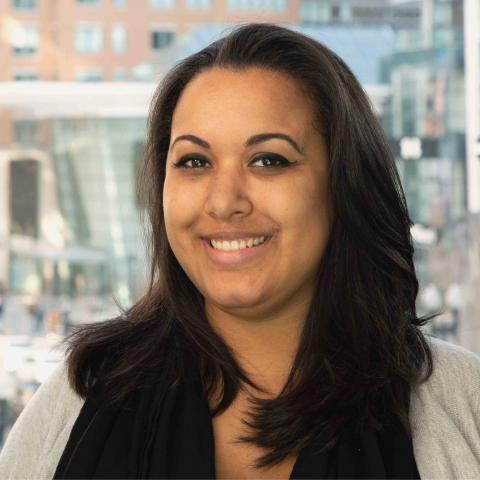 DĀNA JAMES
Dāna (she/her) is the Associate Director of Alumni Affairs in Los Angeles for Berklee College of Music. She joined Berklee in September 2018, transitioning from a nonprofit healthcare association, where she spearheaded data and technology strategies for six years and eventually assumed the role of information and systems specialist. A Berklee alumna, she completed her degree in performance as a vocalist and continues to work on music projects.
At Berklee, she oversees alumni programming and activities in the western regions of the U.S.
Outside of Berklee, she's passionate about social equity, consuming as much film and TV content as humanly possible, and spending time with her chosen and biological families. She has a strong affinity for silver glitter.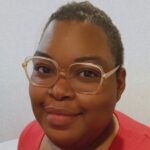 DANIELLE FAULKNER
Danielle Faulkner (she/her) is the Senior Director of Development at Baltimore Corps where she is responsible for stewarding relationships and building partnerships necessary to sustain Baltimore Corps' budgetary needs. Additionally, Ms. Faulkner executes Baltimore Corps' long-term development strategy as the organization navigates scale citywide and beyond. In her capacity as Senior Director of Development, Danielle develops and implements a strategic plan for donor recognition and stewardship.
Prior to joining Baltimore Corps, Ms. Faulkner has also held development roles at organizations like Young Audiences of Maryland, Big Brother Big Sisters of Greater Baltimore, Baltimore Community Foundation, and the Maryland Hugh O'Brian Youth Leadership. With over a decade of experience and a love for grant writing and databases, Ms. Faulkner has expertise in multi-day fundraising events, alumni outreach, and board development.
Ms. Faulkner has served as a grant panelist for the Maryland State Arts Council, an organization that encourages and invests in the advancement of the arts for all Marylanders, and acted as a session advisory committee member for the Nonprofit Technology Conference (NTEN) which has a strong commitment to racially equitable use of technology. She also serves on the board of directors for MomCares, an organization that provides postpartum doula support to Black mothers in Baltimore City.
A graduate of Goucher College, a trained playwright, and avid theatre lover, Ms. Faulkner is the owner and operator of GirlWright which provides comprehensive grant writing, grant source research and related services for artists, entrepreneurs and nonprofit organizations in Baltimore City and surrounding areas.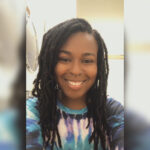 DIONA AKENS
Diona Akens (she/her) is a black, queer fundraising professional and yoga teacher from Philadelphia, Pa. She jumped into the nonprofit sector right out of college and has experience in corporate and individual fundraising, youth leadership, and donor/volunteer engagement. Diona currently serves as Major Gifts Officer at the ACLU of Pennsylvania where she purposefully infuses CCF practices into her daily work. She received her B.A in Professional Writing from Kutztown University of PA, and an MFA in Creative Writing from Arcadia University.
Community is something that's very important to Diona, in both her fundraising work and yoga practice, with the goal of creating a safe, inclusive environment to foster growth. Diona hopes to use her experience to offer free and donation based yoga and meditation to those in the queer and BIPOC communities who may not have the means to obtain a typical studio membership. In her free time, Diona enjoys writing, painting, practicing yoga & meditation, and spending time with her 4 feline fur babies.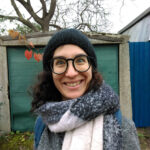 ELMIRA ZADISSA
Elmira Zadissa (she/her) is a queer community organiser and a fundraiser who has taken many years to realise she is neither a morning person nor an evening person (she isn't that great during day time either). She enjoys community building and cooking food and those two things in combination. Currently, she is busy figuring out how to use a second hand pressure cooker she has purchased. Sometimes, she creates artwork with her sibling which is shared on Zadissa.com.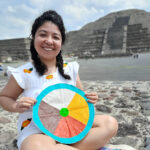 ERIKA MURCIA
A multiracial Storyteller, Poet, and Consultant. Daughter of El Salvador's diaspora. I am co-author of the anthology Maternidad Creativa a collection of essays on how women embody their Creative Sovereignty. I have directed and co-created fundraising projects with diverse grassroots women & youth communities in rural & urban settings in the Americas for 18 years. I created the Sanadora Práctica Creativa classroom honoring Native MesoAmerican teachings to support people in their healing journeys through Breastfeeding their Creative Praxis guided by Medicine Wheel. I am a member of the Untold Stories of Liberation & Love a collective that amplifies and generates local women of color's creative courage in Michigan. As a human, I enjoy dancing, hugging trees, and drinking high-quality coffee. I hold a master's in social work from the University of Michigan and a bachelor's in international relations from Universidad de El Salvador.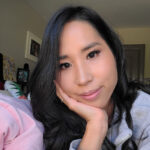 ESTHER LEE
Esther Lee (she/her) is most well-known by her peers as an excellent meme/personal emoji creator, and creative co-conspirator. As the Manager of Development and Communications at North York Women's Shelter, Esther and her team are building a development program that practices CCF principles and continues to create space within systems of oppression to develop engagement and fundraising practices that reduce harm and centre community voice and action. She joined the nonprofit sector because of the CCF movement and is honoured to be a member of the Global Council to continue to hold the sector accountable in its mission and values. As a feminist killjoy, unabashed nerd, and Scorpio, she is committed to creating environments that are centered in laughter, curiosity, and justice in the work of equity.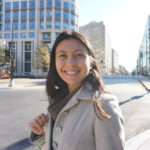 JENNY BRANDT
Jenny Brandt (she/her) is the Fundraising Lead with the Environmental Data & Governance Initiative. She has experience working as a fundraiser in the United States and in Mexico. She is really interested in building movements where people in community with nature are the beneficiaries.
She has worked on programs to build awareness of financial tools, healthcare access, immigration rights, protection of public lands, biodiversity, sustainable community development and sees all of this work in opposition to systems of oppression. She is excited to join the Global Council to be part of rethinking how fundraising can be done in today's world.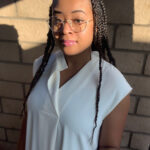 KELLY PHIPPS
Kelly Phipps is a doting auntie and sci-fi book-lover who also serves as the Director of Communications & Partnerships at Essie Justice Group, a social justice organization that organizes women with incarcerated loved ones to end mass incarceration's harm to women and communities.
Kelly has spent the last decade in nonprofit fundraising and communications and is excited to amplify community-centric approaches and celebrate what's possible through the CCF community.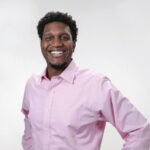 KEN JONES
Ken Jones is a seasoned nonprofit fundraising and campaign strategy consultant. He was raised on the West Side of Detroit by his grandmother and graduated valedictorian from his neighborhood high school. He matriculated to the University of Chicago and completed his undergraduate studies in Economics in 2006. While at Chicago, Ken was heavily involved with campus politics and served as the president of the Organization of Black Students in 2005.
In his short career, Ken has raised over $20 million dollars for education, foster youth, the Catholic church, hunger, and wishes for kids with critical illnesses. Ken is the co-founder of the fundraising campaign software firm, Above Goal which powers the work of fundraising consultants.
In January 2019, Ken was featured in Advancing Philanthropy, the magazine published by the Association of Fundraising Professionals, where he interviewed Steve MacLaughlin of Blackbaud and Ross Hendrickson of Bloomerang and offered his own advice on how nonprofits can build a data-driven fundraising culture.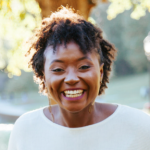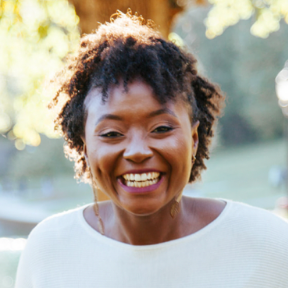 LEAH RAPLEY
Leah Rapley (she/her) can be found shamelessly downloading another podcast episode or audile on something related to self-development or the African diaspora. When she's not lost in a podcast episode, she's using her skills to bring about radical change and amplify the voices that have been silenced. Leah is now a Carolina girl, but Beyonce's H-town vicious runs through her veins. She spends most of her days devising and implementing her master plan to leverage financial resources that support historically underserved communities. Outside the office, Leah's reading Woke Baby for the thousandth time to her son, trying to recreate the movie Roll Bounce at the skating rink (read: tennis court), or working to become the female Henry Louis Gates, Jr. She loves all things BLACK. She loves her family. She loves her friends. She loves taking on new adventures.
LYNCY YANG
Lyncy has 10 years of experience integrating and managing diversity, equity, inclusion, and belonging across education, nonprofit, and public sectors as an educator, professional development specialist, and now, a senior manager and consultant.
She finds joy in movement building, particularly in food systems, strategic planning, program management, coaching, and facilitation—marrying it all with DEIB. She has deep experience engaging with multiple constituent groups from young people to elders, volunteers, education professionals to board and senior leaders.
Lyncy holds a B.A. in English from the University of Minnesota – Twin Cities, and received her teaching licensure from Hamline University. She studies Human Resources and Organizational Development at University of Louisville. She is a certified administrator of the Intercultural Development Inventory© and certified in Intercultural Coaching.
Her approach focuses on justice, healing, intercultural agility, and cultural humility.
MARI EVA MENDES
Mari Eva (she/her) is a fundraising and communications strategist with over two decades of international and US experience in marketing, training, program development, and philanthropic enterprise. She recently joined NRDC as its first Director of Partnership Fundraising, where she collaborates with frontline partner organizations to strengthen their fundraising capacity while providing internal leadership on equitable philanthropy and fundraising practices.
During her years in United Arab Emirates and India, she shifted her focus from multinational marketing and communications to fundraising and advocacy to advance intersectional equity issues touching on gender, sexual orientation, race, ethnicity, socioeconomic status, and caste. She is the founder and former Executive Director of Maya for Women, one of the few registered organizations working on behalf of Indian lesbian, bisexual, and trans women. Upon her return to the US, she has held leadership roles in NYC community-based organizations such as Harlem United, where Mari Eva was responsible for communications and development operations for a $50 million public health portfolio which serves local Black and Latinx residents experiencing homelessness and chronic health conditions.
In joining the CCF Global Council, Mari Eva also brings her life experiences growing up in Tulsa, Oklahoma as a Black cis woman with multiethnic, linguistic, and racial Creole heritage from the Mexican Gulf region, and family ties throughout Oklahoma, Texas, and Louisiana; a world (still) often entrenched in white supremacist institutions and ideology. She approaches her work with a Global South feminist lens and has a passion for development data and moving resources to underserved communities of color.
Mari Eva is a fluent Arabic speaker holding a triple-major Bachelor of Arts from Bangalore University (India) in Sociology, Economics, and South Asian History with certifications in Counseling Psychology, Sexuality and Gender, Professional Fundraising, and Restorative Justice Circles. She and her wife of 11 years live in New York, mothering five (mostly) grown children (and a grandbaby!), a calico cat, and the sweetest little dog in the whole world.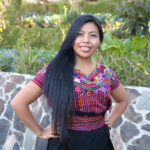 MARTHA LIDIA OXI CHUY (歐麗雅)
Lidia is a member of the Leadership Team of MAIA, the only organization in Guatemala designed and led by indigenous women serving Maya communities.
As Director of Community Engagement, she has designed and implemented culturally attuned, high-impact projects focusing on the education and empowerment of girls and the development of strategic partnerships.
Lidia is the first Maya Kaqchikel woman to teach the Chinese language at public and elite institutions in Guatemala; she has worked for "Association of Becarios Amigos de Taiwan" funded by the Embassy of Taiwan in Guatemala and the Rural University of Guatemala. In 2005, she received her associate's degree in Natural Resources Management from Fox Valley Technical College, Appleton, Wisconsin, USA. In 2014, she graduated from National Chengchi University in Taiwan with a bachelor's degree in Business Administration. She is a fellow of the Vital Voices Engage Fellowship Program, Global Governance Forum, SOCAP21 ScholarshipEntrepreneur and is currently a BOD member of the Maya Economic Development Corporation of Nebraska. Lidia is also pursuing her Master's degree in Public and Private Policies of Development at the University of Galileo, Guatemala.
Lidia is passionate about education, sustainable development, indigenous leadership, and gender equality. In 2020, in response to COVID-19, she led the design and implementation of an organic garden project to address food security, directly impacting 239 families. This project, which integrates girls' education and environmental stewardship, helped propel MAIA as the National 2020 winner of the Energy Globe Award for Guatemala. She is the MAIA team-lead for the MIT-SOLVE 2020 Global Challenges in the Learning for Girls and Women category with the project Amplify her Voice: Empowering Mayan Girls to break through Guatemala's indigenous talent gap using education and technology. In 2019, she represented MAIA in conversations with Open IDEO, Academy Award-winning filmmakers, Rotary International, Zayed Sustainability Prize, University of San Carlos of Guatemala, and the XIV Women's Leadership Congress. Lidia's advocacy efforts have been highlighted by the Honnold Foundation and Guatemala.com. Lidia's national and international experience and fluency in four languages allow her to build strategic partnerships to reduce inequality and proactively advocate for Maya communities.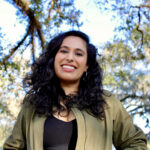 MEENA HAQUE
Meena is the Individual Giving Manager at UltraViolet, a national gender justice organization. She has over 10 years of experience in fundraising and over 15 years of experience in organizing for various domestic and international campaigns. She is passionate about building deep and sustainable relationships with donors and inspiring them to give back in ways they find personally meaningful. Before joining UltraViolet, she was the Development Director at the New Orleans Workers' Center for Racial Justice, where her fundraising efforts supported a COVID-19 relief fund for undocumented workers, raised awareness on labor trafficking issues in crawfish processing plants, and helped sanitation workers on strike who received inadequate PPE and pay during the pandemic. Prior to her position at the Workers' Center, she was the Development Manager for the Louisiana Fair Housing Action Center where she worked with funders and donors to raise money to combat housing discrimination and gentrification in New Orleans. In her spare time, Meena enjoys cooking, visiting national parks across America, and rollerskating.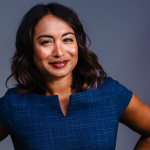 RACHEL D'SOUZA-SIEBERT
Rachel D'Souza-Siebert (she/her) is the Founder and Chief Purpose Officer of Gladiator Consulting in St. Louis, Missouri. Her identity as a justice seeker and community connector started in the home of her immigrant parents and was cemented during her experience at the National Conference on Community & Justice's (NCCJ) Anytown Youth Leadership Institute which Rachel attended when she was just 17.
Upon obtaining a master's degree in Public Policy Administration from the University of Missouri-St. Louis, Rachel left her position in for-profit retail leadership to join the nonprofit sector. In her early nonprofit roles, Rachel developed both a deep appreciation for and a critique of philanthropy and resource development. In 2015, she founded Gladiator Consulting, a boutique consultancy with a holistic and community-centric approach to nonprofit organizational development + capacity building.
Rachel continues to build Gladiator Consulting to combine her experience in resource development and organizational culture with her deep personal commitment to centering community, seeking justice, and creating belonging for those who have been disenfranchised or targeted by institutions, systems and policy rooted in white supremacy and patriarchy. Rachel models collaboration and learning from an abundance mindset, and insists on being transformational in her partnerships with clients, funders, and anyone else that crosses Gladiator's path. She is currently pursuing a Master's degree in Legal Studies at the Washington University School of Law in St. Louis.
In 2020, the St. Louis Business Journal honored Rachel with their Diverse Business Leader Award. She currently sits on the Board of the Association of Fundraising Professionals St. Louis, the c4 board of LeadMO, and the Community Advisory Board of Nine Network. As a founding member of the Community-Centric Fundraising Speakers Bureau and a member of the CCF Transition Team, Rachel has enjoyed sharing her work with fundraisers and nonprofit professionals across the country. In 2021, Rachel's perspective on systems change in resource development was featured in the Blackbaud Institute's npExperts publication, The Great Reset. Rachel enjoys cooking and spending time with her two children who are 11 + 7 years old. As a postpartum SCAD heart attack survivor, she keeps her heart healthy with daily Peloton workouts and encourages all women to lean into "community-care."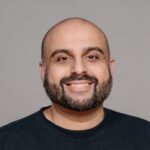 RICKESH LAKHANI
Rickesh (he/him) believes that we are all responsible for each other's success. He has over 15 years of experience in the social good sector. He recently served as the Executive Director at Future Possibilities for Kids, a charity supporting children in their middle years in the Greater Toronto Area in leading community-serving projects while building confidence, leadership and life skills. Prior to this, Rickesh was the Director, Campaign at United Way York Region, leading an $8M annual fundraising campaign. He is a work in progress. He enjoys time with his family including his 3 sons, camping, bike riding, cooking, playing drums, and engaging on social media.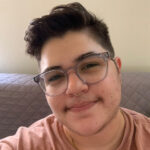 SJ JANJUA
SJ Janjua (they/them) is a transgender non-binary person residing on Piscataway land in Baltimore, Maryland with their partner and two dogs. SJ is currently a Development Manager at Higher Achievement, an organization that helps close the opportunity gap for middle schoolers in the mid-Atlantic region. They currently split their time doing CRM management and Development specific DEI work. Prior to working at Higher Achievement, SJ spent a few years in the classroom as a high school level English teacher and then decided to leave the classroom in pursuit of a master's degree. They received their master's degree in International Education at George Washington University in Washington, DC with focus areas in refugee education and educational access. Post-grad, SJ fell into development work as an intern and their passion for the work grew from there. SJ enjoys advocating for equity, hiking, front porch sittin, and spoiling their dogs.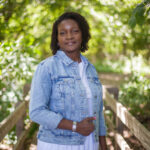 SOMMER BROCK
Sommer K. Brock (she/her) is a dedicated servant leader with a passion for improving outcomes for disadvantaged groups. She has worked to fulfill this desire by serving in various fundraising capacities at several nonprofit organizations in southeast Michigan and by providing consulting services. Currently, Sommer serves as Vice President of Development at the Pontiac Community Foundation.
Ms. Brock is Immediate-Past-President of the Greater Detroit Chapter of the Association of Fundraising Professionals where she has served in various roles including chair of the National Philanthropy Day committee and vice-chair of the Inclusion, Diversity, Equity, and Access (IDEA) committee. In addition, Sommer is Vice-President of the Board of Trustees for Accent Pontiac and a past board member for Identify Your Dream Foundation, Pontiac Community Foundation, and The Art Experience. A Certified Fund Raising Executive (CFRE), Sommer holds a Bachelor of Science degree from the University of Michigan – Ann Arbor and a certificate in Nonprofit Management from Oakland University.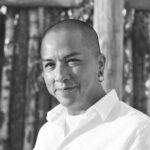 VERONICA GARCIA
Veronica Garcia (she/her) was born in Los Angeles and raised on the U.S./Mexico border in El Paso, Texas. She has over 20 years of experience working with social justice nonprofit organizations and community groups on issues including health care disparities, anti-violence initiatives, LGBTQ equity, anti-racism, reproductive justice, food security, economic justice, and migrant rights. She founded the Paso del Norte OUT Fund, a grant-making initiative of the LGBTQA community (lesbian, gay, bisexual, transgender, and queer people, and our allies) in El Paso, TX; the Detained Migrant Solidarity Committee, a group committed to ending unjust and inhumane migrant detention across the southwest U.S. border region; and most recently, the Wealth Reclamation Academy of Practitioners (WRAP), a national network of resource mobilizers and social justice grassroots fundraisers organizing to transform philanthropy.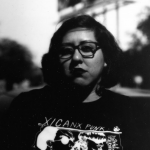 YOLIE CONTRERAS
Yolie Contreras (she/her) is a Salvi-Chicanx writer, fundraiser and zinester based in Tucson, AZ. Yolie believes in restorative justice, abolition and mutual aid. She is a current Membership & IDEA committee co-chair for AFP Tucson. She has a Bachelor's degree in Women & Gender Studies from Arizona State University and is an ongoing contributor to Community-Centric Fundraising. When she's not working, Yolie spends her time reading, sewing and perfecting her coffee brewing technique. Follow her on Instagram: @Yolie4u.