Here in Community-Centric Fundraising's Seattle chapter, we see ourselves as as bridge-builders for this work. We are a people of color–led group of fundraisers and researchers who are committed to building more equitable fundraising practices.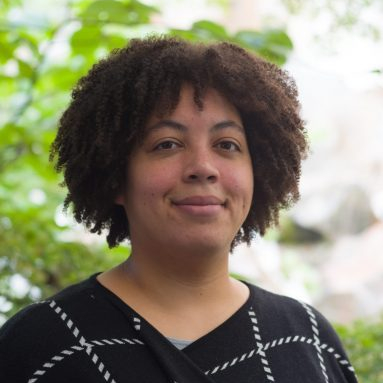 Andrea Arenas
Andrea Arenas (she/her) is dedicated to reimagining the world of fundraising and philanthropy through community-driven approaches. With over 17 years of nonprofit experience, she is the founding Co-Chair of Community-Centric Fundraising. Now a consultant, Andrea previously worked for a philanthropic foundation, leading equitable grantmaking practices for communities in the Puget Sound. As the Director of Development at Seattle Parks Foundation, she led individual, corporate, and institutional giving programs and supported neighborhood-led fiscally sponsored groups with their fundraising.
She's a proud mama and when she's not conspiring with others to shift the sector, she's playing in the mud, collecting rocks, and tide pooling with her son.

Erika Chen
Erika Chen is a nonprofit professional and community volunteer dedicated to equity and anti-racism. Currently, in addition to being a founding councilmember of the Council for Community-Centric Fundraising, she is the AFP Advancement NW Vice President of Diversity, Equity, Inclusion, and Access, a Seattle Human Rights Commissioner, and a steering committee member with Social Justice Fund's Seattle Donors of Color.
Erika believes in lifelong learning and that lived experiences are valid and valuable. As part of her formal/institutional education, Erika holds a Bachelor's of Business Administration from the University of Miami where she majored in Economics and minored in International Business and Spanish. She also holds a Master's of Public Administration and a Certificate in Nonprofit Management from the University of Washington's Evans School of Public Policy & Governance.
James Hong
James Hong has over a decade of experience in education, fundraising, and non-profit leadership. He is currently an Associate Director of Philanthropy at The Nature Conservancy and engages donors who are committed to supporting people and nature, a reflection of his own passion for the outdoors. Prior to this, James served refugee and immigrant communities as Executive Director of the Vietnamese Friendship Association, where his grounding in race, equity, and philanthropy came into focus. James is proud to help launch Community Centric Fundraising and hopes to see transformation within our sector.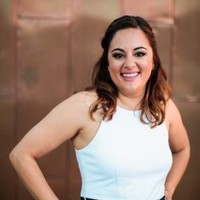 Rehana Lanewala
Rehana ("ray-hau-na") Lanewala is the Director of Development & Marketing at Launch. With 10 years of experience in resource generation, Rehana has cultivated incredible successes and is leading one of the first formal community-centered fundraising efforts within the CCF community. Rehana has a B.A. in Economics and International Relations from Bucknell University in Lewiston, Pennsylvania.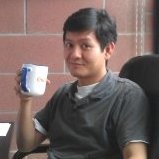 Vu Le
Vu Le ("voo lay") writes the blog
NonprofitAF.com
. Vu's passion to make the world better, combined with a low score on the Law School Admission Test, drove him into the field of nonprofit work, where he learned that we should take the work seriously, but not ourselves. There's tons of humor in the nonprofit world, and someone needs to document it. He is going to do that, with the hope that one day, a TV producer will see how cool and interesting our field is and make a
show
about nonprofit work, featuring attractive actors attending strategic planning meetings and filing 990 tax forms.
Until recently, Vu served as the Executive Director of Rainier Valley Corps, a social justice organization focused on supporting leaders of color, strengthening organizations led by and serving communities of color, and fostering collaboration among diverse communities. Find him on FB @NonprofitAF, on IG @nonprofit.af and at @NonprofitAF on Twitter where he covets baby animals.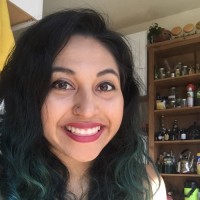 Anna Rebecca Lopez
Anna Rebecca Lopez is an experienced Evaluator and consultant, using mixed-method approaches to social science research, statistical analysis, community engagement & collaboration, digitization and more. She is the Principal Evaluator at AR Lopez Consulting, where she specializes is disaggregating data in a way that tell authentic and useful stories. You can find her on IG 
@anna_.rebecca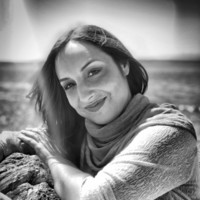 Michelle Shireen Muri
Michelle Shireen Muri is the founder of Freedom Conspiracy, a small collective of consultants focused on bringing values-aligned practices to growth opportunities, with and for communities of color and the npos that serve them. Her clients have included
Decolonizing Wealth Project
,
Designing Justice
,
Columbia Legal Services
,
LAUNCH
and others. Michelle is the current Co-Chair of the Council for Community-Centric Fundraising and a former Director of Development for
Northwest Immigrant Rights Project
, the largest immigrant rights org in the nation (a job she considers as the honor of her life.)
Michelle is an avid reader, scuba-diver, salsa dancer and karaoke diva when the moment is right. With 15 years of fundraising experience, she's currently interested topics like intimacy, design thinking, immigrant incarceration, reparations, science fiction, abolition, multi-culturalism, healing and more. Like many at CCCF, she comes from an immigrant household and was the first in her family to graduate from university. You can find her on Twitter @michellesmuri on IG @freedomconspiracy and on websites like freedom-conspiracy.com and like communitycentricfundraising.org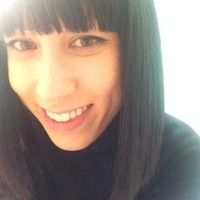 Christina Shimizu
Christina Shimizu is the Director of Individual Giving at The Wing Luke Museum where she helps resource the cultural heartbeat of Seattle's Chinatown-international District. At the heart of her work, she is committed to expanding community participation in creating lasting social change. She is the former Board President of Asian Pacific Americans for Civic Empowerment Votes (APACE) where she worked to improve AAPI representation in democracy across Washington State and launched APACE's first racial justice framework, legislative agenda and lobby training program. She is a cofounder of the Activist Class podcast that centers the voices and experiences of BI-POC activists, movement leaders and individuals bridging social change in their day to day lives. Christina has led anti-oppression trainings on the intersections of class and race at the University of Washington, Solid Ground, and the Association for Fundraising Professionals. She applies this framework in her own profession to examine the ways in which systems of power impact philanthropic engagement and works to develop more equitable solutions. She is a proud co-founder of Community Centric Fundraising and believes we must all fight for economic justice and work ourselves out of a job.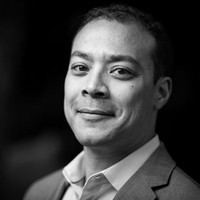 Dr. Sean M. Watts
Sean M. Watts is the owner of SM Watts Consulting, LLC – empowering communities to drive environmental and land use policy and helping traditional conservation and environmental organizations move from awareness to action on diversity, equity and inclusion. As Director of Community Partnerships for the Seattle Parks Foundation, he created grant programs and engagement strategies to build capacity among resident-led groups to drive open space policy and planning. He worked to bridge gaps between science, policy and society as faculty at Santa Clara University, AAAS Science & Technology Policy Fellow at the National Science Foundation and as founding Director of the University of Washington Doris Duke Conservation Scholars Program. Sean is also co-founder of the Community Land Conservancy and the University of Washington Nature and Health Working Group. Sean received his BA in Biology from the University of Virginia; and PhD in Ecology from the University of California, Santa Barbara.