By Allison Hood, associate director of sustainability at VOX ATL and Sophie James, teen board member
Infographics by Anjali D and Jazlynn Mitchell-Garland, teen staff members
VOX ATL is a teen-led organization. For us, that means teens are involved in every aspect of the organization — they serve on the board of directors, work as peer editors, facilitate community workshops, pick what new swag items we buy, and more. They also participate in fundraising efforts. 
You might be getting a little concerned because you can probably think of countless examples of nonprofit organizations exploiting the stories of the people they serve to bring in money. (Cue the sad music on those late night commercials.) 
What we are suggesting is actually the opposite! 
VOX ATL teens who have participated in our fundraising work have helped compile a list of what to do —  and more importantly, what not to do — to ensure that you are keeping things VOXy. (We use the word VOXy to describe any activity or action that is inclusive, uplifting, encouraging, and affirming. It also can refer to an atmosphere or environment that feels welcoming and makes each person feel prioritized and heard.) 
And even if your organization doesn't serve teens, you can still apply these same ideas to your work. 
"Do" animation by Anjali D
DOs
Collaborate.
We cannot emphasize enough how great meaningful collaboration is. Create opportunities for teens to be involved in every aspect of the event, such as creating the agenda, designing promotional materials, and facilitating the event. (More on this in a bit!) Also, get input from us on your fundraising process. VOX ATL started using a participatory budget process in 2021. Teens learned about how the organization creates our annual budget, what we spend money on, and how we raise money. We had the opportunity to weigh in on next year's budget, including who to ask to financially support VOX ATL.
Be creative and have fun.
Let's be honest — we have all had enough of the traditional nonprofit gala with a seated dinner and silent auction. When you bring new perspectives to the table, you are going to come up with new ideas. We started doing a trivia fundraiser a couple of years ago, and we hosted it virtually in 2020 with a Halloween theme, including a costume contest. Everyone loved it! 
Hire teens or young alumni as vendors.
For example, a few years ago we got connected with local Atlanta teen DJ Marvel. DJ Marvel has become an important part of all VOX ATL fundraising events. We have also hired young alumni to emcee events. Make sure you pay us, just like you would any other vendor.
Invite a teen to kick-off the event.
Recruit us to welcome everyone at the beginning of the event, introduce the organization's work for any new folks, and/or give an overview of the event. This sets a VOXy tone for the event and reminds the audience that teens' voices need to be taken seriously.
Prepare teens for facilitation roles.
Schedule a prep session before the event to go through the agenda, answer any questions, talk through logistics, and practice speeches. Make sure that we have the opportunity to decide what we are going to say for any speaking roles. It is fine to give us feedback on the script, but do not tell us what to say or hand us a script to read. 
"Don't" animation by Jazlyn Mitchell-Garland
DON'Ts
Do not tokenize teens.
This includes not involving us in the process and only including us as the "face" of the fundraising campaign or event. We are not here to serve as props for your fundraising event or campaign. We bring unique and important perspectives to all aspects of this work, and we should be treated accordingly.
Do not share only sad stories.
This is not the sad dog commercial featuring Sarah McLachlan singing "Angel." Start your fundraising from a place of abundance, not scarcity. Remember, teens are the experts in our own lives and teen leadership makes an organization stronger (and more fun). We focus on stories that lift up all the amazing things VOX ATL teens are doing. 
Do not talk down to teens.
All participants in your fundraising planning process, no matter their age, are on an equal playing field. This is not the time for hierarchy. There is no need to oversimplify things for our sake. Create an environment where everyone is encouraged to ask questions and share ideas.
VOXy suggestions for including teens in fundraising
So now what? We have some practical suggestions for you to consider when planning your next event or fundraising campaign!
Invite at least two teens to serve on your event planning committee.
If you only reserve one spot for a teen, you will be veering into tokenizing territory. Also, extra support is always a plus! 
Work with a group of teens to create the agenda for the event.
This ensures that your entire event will be VOXy from start to finish. 
Involve teens in as many facilitation roles as possible.
Ideas include welcoming everyone to the event, giving fund-a-need speeches, reading instructions for any activities (or questions for trivia rounds), and judging any competition aspects (like how we did with our Halloween costume contest). Specific to in-person events, we can help out at the registration table, validate parking passes, or move around the room with a credit card swipe asking for donations (a favorite activity for VOX ATL teens). 
Recruit teens to design promotional materials to use on social media.
This could be a flyer advertising an upcoming event, or a graphic asking your community to donate to a fundraising campaign. Depending on the project, VOX ATL often provides a stipend for teens who create these materials (more on this in a bit!). An important note for adult supporters: it can be tempting to give lots of instructions ahead of time and micromanage the process, but please resist this urge. You will be defeating the purpose of uplifting teen voices if the end process is exactly what you had in mind. 
Send out a short survey to the teens you serve asking a variety of questions about how the organization impacts them.
Be transparent that this is for fundraising purposes and will be used in grant proposals or fundraising campaigns. As a small gift of appreciation for our time, VOX ATL always does a drawing for a gift card for anyone who completes a survey. 
Bonus suggestion
We have one final suggestion for you! It's applicable to all program activities (not so much fundraising) but it's one of our favorite things we do, so we couldn't resist mentioning it.
Provide teens with leadership stipends.
At VOX ATL, teens receive leadership stipends for their work as peer editors, content creators, and community facilitators. Not all activities are stipended — we do not provide stipends for facilitation for internal events (like skill-building workshops that are only open to teen staff members) or fundraising events. These non-stipended events are a way to practice facilitation skills and to support the VOX ATL community with a labor of love. The adult staff are upfront about which facilitation opportunities include stipends and which do not, in order to set expectations appropriately. Grant funding is often tied to outputs that teens are responsible for (like publishing content and facilitating workshops), and stipends are a great way to show us that our hard work, energy, expertise, and time are valued!
One of our mantras at VOX ATL is that we want to be "the place where teens speak and Atlanta listens." We see everyday that power-sharing between adults and teens — like when adults take the time to actually listen to teens — creates a stronger community for everyone, and this is especially true when it comes to money and fundraising. We hope that you will feel encouraged to try out some of our suggestions at your organization to make your fundraising efforts more VOXy (and fun!).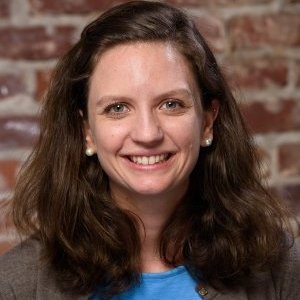 Allison Hood, Jazlynn Mitchell-Garland, and Sophie James
Allison Hood (she/her), Jazlynn Mitchell-Garland (she/her), and Sophie James (she/her) is from VOX ATL.
Allison Hood is proud to be a guide on the side to all of the amazing teens at VOX ATL. Her favorite thing about fundraising is figuring out meaningful ways for teens to be involved (and making sure enough money is raised each year to buy new swag items!). When she's not working, she enjoys reading YA novels, doing jigsaw puzzles, and finding new dessert spots in Atlanta.
Jazlynn Mitchell-Garland, 13, is a homeschooled 7th grader and has a passion for fashion. She enjoys writing short stories, roller skating, playing video games, painting, and talking with friends. She looks for an experience in all new things from trying sushi, to even reorganizing! Jazlynn is truly an ecstatic person to be around. 🙂
Sophie James is a 17 year old senior at Decatur High School and serves on the external committee of our VOX ATL board. Along with hanging out with fellow VOXers, she enjoys fundraising activities like selling mystery balloons (see photo)! She looks forward to VOX's work everyday to make sure teen voices are heard on every level of our organization and says there is never a dull moment. 🙂 Check out some of Sophie's original work on VOXATL.org.