Let me ask you a question — have you ever considered what your ultimate criteria is, to confirm that your board is perfectly on the same page as you?
Have you ever felt disconnected from your board? Maybe over that fall campaign planning? Or the end of year appeals? Or general COVID fundraising practices?
I think we all know the answer already. Yet, as a consultant, sometimes I eagerly await to work for those Nonprofits that have a balanced alignment with their Board. For most of my clients this year, there's been such a need to deliberately use available research tools to bridge the gap between staff and the board.
This gap — which has widened recently thanks to our common enemy: 2020 — has threatened the success of potential campaign planning, virtual fall events, and has prevented many paused campaigns from restarting. So, this year I had to be more creative when using research tools to establish the outcomes of an engaged staff.
Let me ask you a question — have you ever considered what your ultimate criteria is, to confirm that your board is perfectly on the same page as you? Is it when they say yes to everything instead of no? Or is it when they completely restrict themselves to pure governance duties and stop all micromanagement?
To me, a functioning, symbiotic relationship between the staff and board is one where each party effectively communicates their needs and challenges, and then there's trust for both to move forward based on healthy discussion.
Here's how I helped my client to achieve harmony with their board.
… as consultants, our job is to teach fishing and not just how to catch the fish
In late August this year my firm started on a new engagement with a mid-size theatre in the U.S. Midwest. The development team was about seven people. They were previously a bigger team with volunteers across various leadership roles, but unfortunately the theatre furloughed many of their staff in the last year.
My firm's engagement with the theatre helped the development team assess if they should move forward with their spring 2021 major giving campaign. The staff believed they would not be able to, as there were more possible staff cuts, and the board, many of whom were relatively new additions from the last 2 to 3 years, firmly believed that they could and should move forward.
So, we set up our "equipment" — donor surveys, affinity analysis, top donor interviews, and more, routine steps in the feasibility study.
An additional component of staff assessment was specially added, because something was pretty obvious even before the engagement kick-off call.
There was a misalignment between expectations of staff and expectations of board members.
Realizing that, as consultants, our job is to teach fishing and not just how to catch the fish (especially in this climate when every organization's budget for an external consultant is probably already cautious), we facilitated a "rinse and repeat" plan of the following 5 ways.
(Remember, these ways are intended to facilitate better communication between you and your Board.)
1. Create and set up an inclusive and directional staff scoring system
With the theatre, we designed a data-driven approach to managing staff engagement. While the theatre did have yearly staff reviews, COVID and staff shortage, in general, had caused their team to skip this critical step altogether in the last year.
We think it's important to track staff engagement. One way that is not as labor intensive for all involved is to use an organization's existing annual performance review, bit revamp it, doing so deliberately. This then becomes an annual staff survey, rather than a performance review. Here are some broad areas we often include in our review surveys:
Current job roles and responsibilities
Expected responsibilities in the current role
Overall experience in the fundraising industry
Needs to become more successful in the role
Past promotions and future growth opportunities
Affinity towards the organization's mission
DEIA (Diversity, Equity, Inclusion, and Accessibility) in the workplace
Donor relations and responsibilities, including dollars raised so far
COVID-19's impact on work
Interest in making philanthropic giving towards your mission
Social impact as seen by staff
Professional development opportunities
Ways in which the team uses social media for professional purposes
Interest in ways to stay connected within the team
Data like this also needs to be interpreted, right?
What can be done is, based on this data and the staff data from the database (e.g., joining date, past performance data, and more), a scoring system on each staff member's engagement can be developed.
Note: Scores are only directional, meant to initiate a process for team celebration, and in no way are the only criteria for compensatory things, like future bonuses. Scores should be designed to encourage dialogue among the staff, leadership, and the board.
2. Develop new board member orientation packet
When an organization has many new board members, like the theatre did, it is essential to acknowledge the need for a more structured onboarding process than merely having the CEO take the board out for lunch, followed by a full board meeting.
Leadership, current board members, the development staff, and others should come together to design "welcome packets" that have detailed expectations, responsibilities, and resources for the new board member to learn and leverage knowledge from.
When this is done, two things are achieved:
It brings at least two different lenses to the expectations of board role
The expectations for board members are documented in a way that reflects the "why" behind the expectations.
3. Send out up a 5-question staff check-in survey per quarter
One reason for the disconnect between the theatre's staff and board were the gaps in experience COVID created. With a lack of face-to-face conversations or opportunities to take 'quick walks' or have quick chats,' the disconnect felt broader than usual.
Consider setting up a mechanism of 'share and listen.' (And, no, I am not talking about setting up another virtual happy hour on Zoom.) Think about setting up an anonymous quarterly staff check-in survey, with about 10 questions on the challenges faced, the fundraising opportunities there might be, and also what staff might suggest for improvement.
Responses can be collected and sent to leadership, who shares it with the board. (Note that these surveys were anonymous to encourage participation.)
Also, you don't need to invest in a separate survey software. You can leverage your current tools, whether they be Salesforce or Google Forms, to make this process pretty automated.
4. Bring staff and board together to write job descriptions
Just like we got the theatre team together to create onboarding packets for new board members, we also designed a process around hiring using the input and support of all involved.
Typically, the process of creating a job description is to cut, copy, and paste old job descriptions.
Instead though, consider having the board and some key staff (if not all) talk through what is missing in the team currently and how the team might expand the old job description (if it exists) in order to ultimately articulate the needed expertise from the next member of the team.
This joint effort is also a great way to initiate missing conversations that can later result in mismanaged expectations.
5. Conduct broad 'organization-wide' training
By the time our engagement started with the theatre, the U.S. was already seeing a tormenting gap when it comes to equity and justice from within our sector. Like other nonprofits, the theatre also had the best intentions and created a 'live' list of resources that they referenced to help make necessary knowledge more accessible.
One issue in such an approach (having a list of books, videos, and movies to learn from about critical diversity and inclusivity issues) is we don't see it necessarily turning into dialogue. Learning without thoughtful communication can be a dangerous precedent for creating more siloed biases.
Consider setting up organization-wide training with both staff and board that happens at least every quarter, where the whole group can come together with knowledge gained from the resource list or elsewhere — and give space for everyone to talk.
Consider offering various approaches to initiate the conversation around different topics. It's important to create a path where everyone can get a chance both to hear and speak, in a non-threatening, no follow-up, no action items, no agenda kind of setting — only talking and listening.
We are living in a strange time. An authentic dialogue is a cure to almost everything — whether it is bridging the workplace cultural gap or checking-in on your family members who live far. So, design checkpoints with that spirit in mind, to bring your board members onto the same page without adding a ton of to-do items and a series of recurring Zoom meetings. Be deliberate, specific, and kind. We are in this for the long haul together.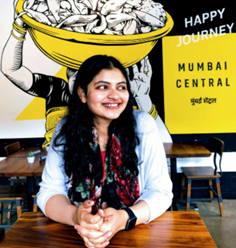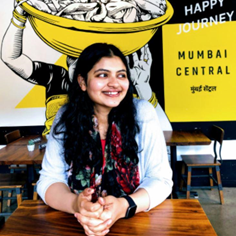 Meenakshi Das
Meenakshi (Meena) Das (she/her/hers) is a fundraising analytics consultant. She specializes in designing survey-based research tools and analyzing engagement. Meena appreciates spending her time outside work as a mentor to immigrants and as pro bono research advisor to small shops. Her two recent favorite projects are working on making data-based research tools more DEIA (Diversity, Equity, Inclusion, and Accessibility) compliant and designing the second season of her podcast "Being and Unbeing an Immigrant" where she wants to bring together the families of immigrants left behind in the home country. Connect with Meena on LinkedIn.