By Community-Centric Fundraising Global Council Communications Committee
Community-Centric Fundraising, the Global Council, the Slack channel, and all other forms that the CCF movement may take are part of a grassroots movement, not an organization. We honor that, as such, what we do and how we treat each other and ourselves defines that movement.
Dear Community-Centric Fundraising Community,
Our CCF Slack community was built to create a space for CCF folks to convene and build community with each other. This digital community is for CCF members to gather, and exchange information, job postings, news, and any relevant content. It's a space for CCF folks created by CCF folks.
It has evolved into a channel with over 7,000 members. We have 3 volunteer moderators — all women of color who have full-time jobs and fuller lives who have dedicated their labor to supporting this community.
We write to you today because a former member of our community has repeatedly shown up in ways that caused harm to several people within our Slack community. After receiving serious complaints from a few individuals, we engaged in follow-up discussions with the individual that were not successful. After it was clear that there was no alignment on our community safety guidelines, and the need to respect stated boundaries of others, we asked them to step away.
Our community guidelines include a list of what we do when harm has occurred within this space. We believe in restoration, and if individuals who inadvertently cause harm are interested in engaging in a restorative process, we work with the Global Council to initiate it.
Here are some updates the Communications Committee wanted to share, in an effort to be perfectly transparent:
Mental Health & Our Community
We take any mentions of mental health distress seriously. CCF acknowledges that the realities of society and the nonprofit industry often contribute to mental health crises, and want to be upfront that our Slack container cannot adequately meet mental health crisis needs.
The time we received a direct request for this Slack community to help someone navigate a real-time, mental health crisis, we promptly researched known non-carceral, potential resources and forwarded them on. If you have any ideas about how we can both acknowledge the importance of this topic while being upfront that we cannot facilitate mental health care, please share your thoughts and resources with us!
Also, we'd encourage community members to read about how mental health is more than "take a bath" and "do less unpaid labor," as there are people experiencing a variety of realities in this and every space. It is each of our jobs to better educate ourselves on things such as ableism, sanist ways of framing things, etc.
What is the Purpose of the CCF Slack?
CCF Slack is a peer-led community for sharing, connection, and resources. This community is a place where our CCF values of equity, courage, community, integrity, and movement-building can live in action. We are also a community founded by BIPOC fundraisers and a community that centers the expertise, needs, and voices of Black, Indigenous, and People of the Global Majority.
CCF moderators keep the pulse on our Slack community. We keep an eye out on conversations to ensure they stay within our CCF guidelines, seek out ways to connect people, and are available to answer questions that may come up about Slack, CCF resources, or specific posts. 
We are not here to "police" this space or discipline people. Major issues requiring mediation are referred to the Global Council.
Slack does not offer security features, and the only way for moderators to prevent someone from rejoining after an accountability process is to manually remove the account once known.
This community is moderated frequently, but not 24/7. We ask that white members be respectful of the emotional and time labor of this role when interacting with moderators.
Our Values and How We Embody Them While Interacting on Slack
Equity: We believe that while there is space for everyone, the work must be led by the people more affected by injustice.
What this looks like on Slack: We recognize that there is space for everyone, and everyone is needed in the movement, and we prioritize the voices, expertise, and needs of people who are part of systemically oppressed communities including those who are BIPOC, LGBTQIA, or who have a disability. We recognize the work must be led by those most impacted by injustice, and so we value and trust lived experiences when they are shared. We also recognize and respect that people with shared identities need their own spaces to meet and will not join a channel that was not made for us.
Courage: We believe in challenging the way things have been done, including talking about difficult matters, taking bold actions, and embracing failure.
What this looks like on Slack: What this looks like on Slack: We tackle difficult topics, including race, anti-Blackness, and white supremacy without putting constraints on how impacted people share their experience (e.g. tone policing, compulsory disclosure, or timing demands). We try and suggest things that haven't been done before rather than rehashing old techniques that haven't contributed to our liberation or silencing voices in favor of "content experts." We suggest and take actions when there is sufficient information to act, and accept failure as part of learning, while not shaming each other for failures or demanding perfection as we define perfection.
Community: We believe the work can be done most effectively when we build community.
What this looks like on Slack: We make the time to know one another and try to understand each other's perspective while not giving into the Internet-engagement pull to make assumptions and shame or pile on. We care about and support each other in this work and are thoughtful of each other's cultural traditions. We respect boundaries shared by community members.
Integrity: We strive to do the right thing consistently while doing this work, including following through, admitting to mistakes, and treating people well.
What this looks like on Slack: Taking responsibility when a mistake is made, We engage with care and kindness, without expecting our marginalized moderators to paternally police channels and others, instead choosing to show up as our best selves. We show up ready to communicate our needs, honor others' needs, give and receive grace, and tend to harm and impact without centering our feelings or intentions. We take full accountability for the impacts of our actions and seek to make repairs, recognizing that, at times, this may mean doing so without access to the Slack channel.
Movement Building: We believe that a movement is the most effective way to transform fundraising philosophies to be more equitable and effective.
What this looks like on Slack: We recognize that Community-Centric Fundraising, the Global Council, the Slack channel, and all other forms that the CCF movement may take are part of a grassroots movement, not an organization. We honor that, as such, what we do and how we treat each other and ourselves defines that movement. We will strive to build solidarity with each other, holding each others' truths, and pushing for transformative, rather than incremental change. We will also recognize and honor that each member is showing up in a way that is authentic, accessible, and sustainable for them in the movement at the moment.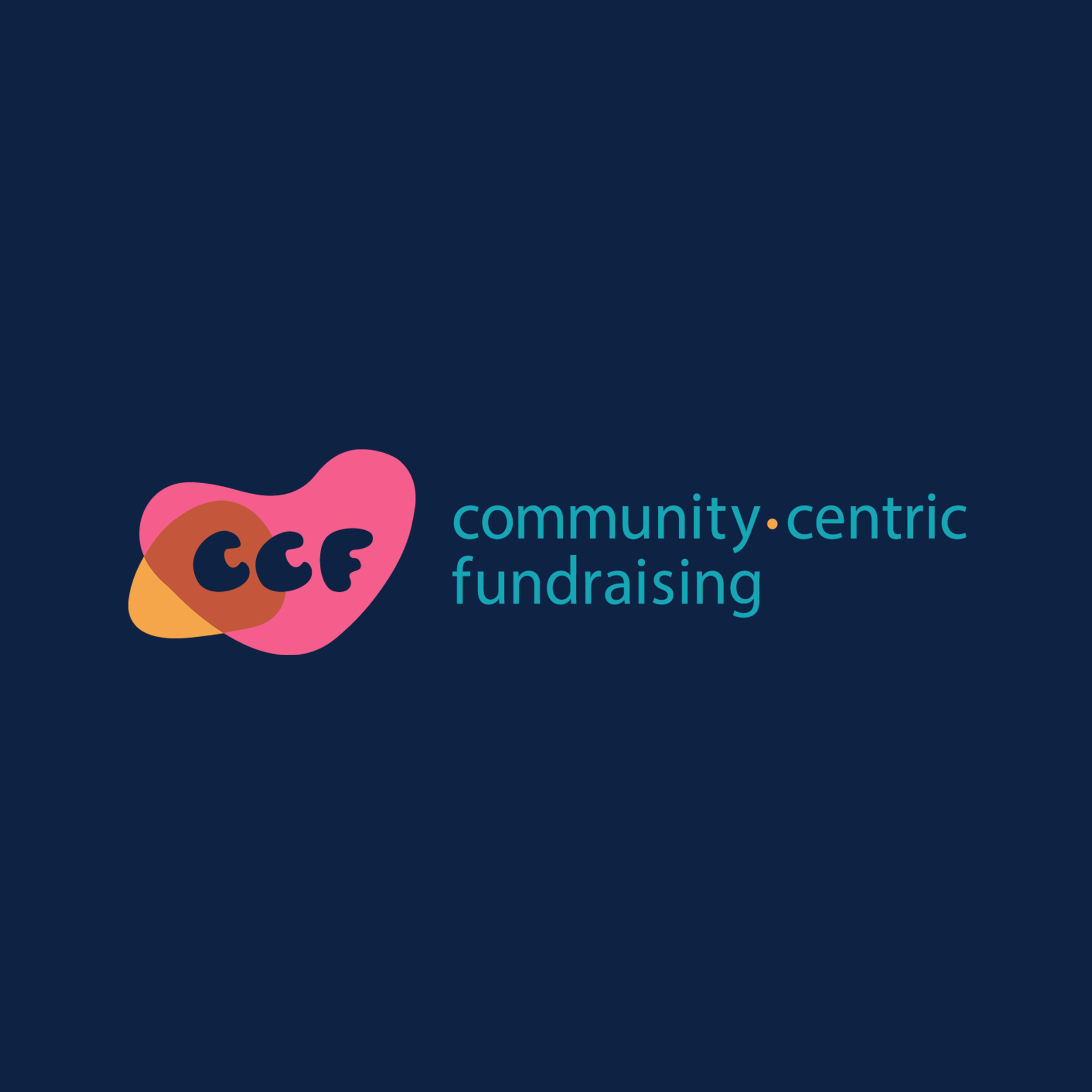 Community-Centric Fundraising Communications Committee