By Laura Camila Rivera, Director of Marketing: Igniting Growth and Championing Equity in the Business Landscape
When these alliances are deeply rooted in community needs and guided by transformative leadership, they have the potential to bring about significant transformational change in marginalized BIPOC communities. However, not all partnerships are created equal…
The increasing interconnectivity of the world has led to a significant rise in the importance of public-private partnerships (PPPs). These partnerships bring together sectors and resources to work towards promoting change. 
When these alliances are deeply rooted in community needs and guided by transformative leadership, they have the potential to bring about significant transformational change in marginalized BIPOC communities. However, not all partnerships are created equal; some partnerships I've seen in Massachusetts are great examples. From my work at a quasi-non-profit organization, I've seen that the state is home to several noteworthy PPPs that have successfully brought about positive change in communities. 
However, there are also a few eyebrow-raising partnerships that have not been able to deliver the desired results. Across the US, there are dozens of examples of PPPs that failed due to corporate greed, soaring costs, lack of transparency, and overly optimistic projections.
It is crucial to thoroughly assess the efficacy of such partnerships to confirm that they genuinely contribute to improving the lives of the constituents they aim to serve. This will allow us to establish more successful and meaningful public-private partnerships that can drive positive transformations in historically disadvantaged communities.
The Role of Leadership
Effective leadership plays a crucial role in the success of public-private partnerships. Building genuine relationships with partners and giving priority to community needs is essential. Leaders must allocate sufficient time and energy to steer partnerships from transactional to transformative. 
For such partnerships to be truly impactful, they must be founded on mutual trust, common values, and a shared goal of driving positive change.
In Boston's Roxbury, the Dudley Street Neighborhood Initiative (DSNI) is a remarkable success story of community-led transformation. DSNI was founded in the 1980s as a response to disinvestment and neglect that caused severe urban blight in Roxbury and North Dorchester. The neighborhoods suffered from vacant lots, illegal dumping, burned-out buildings, and more but the residents took action and established DSNI.
DSNI prioritized transformative relationships with the public sector, private businesses, and the local community, rather than transactional partnerships. This community-based organization achieved a historic milestone by obtaining eminent domain over vacant land in Boston's neighborhood through a successful petition to the city. This was the first time such authority was granted to a community-based organization in the United States.
Since then, DSNI has launched numerous initiatives throughout its history with the goal of revitalizing the community, such as the development of community gardens, low-cost housing, parks, and even commercial areas. 
Nurturing a Community-Centric Mindset
To truly benefit the community through partnerships, a community-focused approach is crucial. This involves prioritizing the community's needs through inclusive and forward-thinking strategies, while also building genuine relationships and trust with partners. 
One effective method is involving community members in the partnership development process, actively listening to their concerns, and integrating their feedback into the partnership's objectives.
For a dash of inspiration, let's look westward to Holyoke Food and Equity Collective (HFEC). This alliance of local farmers, food co-ops, and community organizations is making strides in tackling food insecurity in Holyoke. How? By genuinely caring about what the community thinks and wants. A transformed urban food landscape has resulted, delivering fresh and locally sourced produce to those in greatest need.
The urban farms project, one of HFEC's key initiatives, promotes community gathering, education, and empowerment. HFEC places a strong emphasis on youth leadership programs, kindling the spark of advocacy in young hearts. They have successfully nurtured relationships with local schools, businesses, and nonprofits, and made advocacy a cornerstone of their work. HFEC's holistic approach involves regular community meetings and investing in local leadership, particularly youth, to ensure the next generation of community leaders is ready to uphold and advance the cause of food equity. By advocating for systemic change, HFEC is not just fighting food insecurity, but also building a brighter future for the entire community.
Empowering Communities Through Collaborative Decision-Making
Transformative change is a team sport. Successful partnerships require essential components such as steering committees and a facilitative leadership approach. Steering committees play a crucial role in bringing representatives from all partners to make informed decisions and guide the partnership's direction. 
On the other hand, a facilitative leadership approach fosters collaboration and shared decision-making among partners, promoting transformative change through community-driven actions. By implementing these strategies, partnerships can effectively engage in sustainable development and achieve their shared goals.
Let's look at the Boston Health Care for the Homeless Program (BHCHP). This public-private partnership is doing collaboration right. The steering committee, composed of healthcare providers, community organizations, and patient representatives, is the heartbeat of BHCHP. Their efforts have successfully revolutionized healthcare for Boston's unhoused population, showing just how much can be achieved with effective collaboration and shared decision-making.
BHCHP is an excellent example of collaborative decision-making due to its integrative and inclusive approach to healthcare. The program brings together a multidisciplinary team of professionals to provide holistic care for its patients, recognizing that their health issues intersect with other challenges. BHCHP also partners with other agencies to reach more patients and ensure consistent care, seeking input and feedback from these partners. BHCHP places a strong emphasis on patient involvement, and this respect for patient autonomy and involvement is a key feature of the program's collaborative approach.
Reflecting and Learning from Others
Learning from both successes and missteps is crucial in public-private partnerships. The Massachusetts Bay Transportation Authority's Green Line Extension project serves as an example of a partnership that encountered obstacles. The project aimed to extend the existing Green Line northwest from a relocated Lechmere Station into Somerville and Medford, two densely populated municipalities underserved by public transit. However, the project experienced delays and budget overruns, resulting from inadequate management and coordination between public and private partners. This forced residents to continue relying on more expensive or less efficient means of transportation and over time became disruptive for local communities. This instance highlights how a lack of clear communication and shared vision can create difficulties in PPPs.
With these issues in mind, it's imperative to maintain a critical perspective on the planning and long-term impact of public-private partnerships. To do this transparently, entities must encourage open lines of communication throughout the project lifecycle and actively seek the public's feedback. As citizens, we need to actively participate in these decision-making processes to ensure our voices are truly heard. I urge you to attend public meetings, make your concerns known to local representatives, and leverage social media platforms to raise awareness, especially when these decisions and projects have a direct impact on our friends, families, and communities.
By learning from others' experiences, making our voices heard, and holding governing bodies and private entities accountable, we can aspire to build partnerships that serve and empower our communities.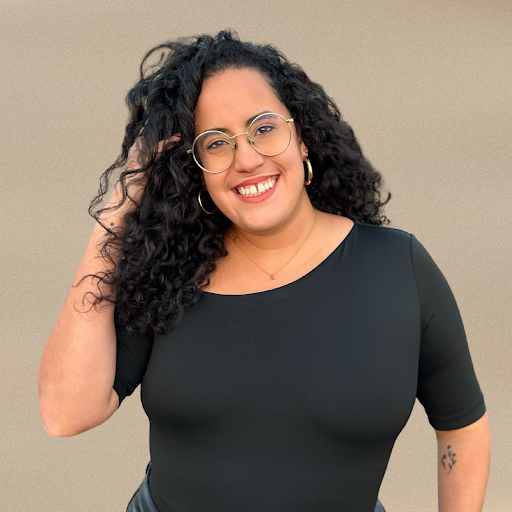 Laura Camila Rivera
Laura Camila Rivera (she/her/ella) is an energetic and accomplished Director of Marketing & Communications at Commonwealth Corporation, a quasi-public workforce development organization dedicated to strengthening Massachusetts' labor market. With an extensive background in marketing and a deep commitment to diversity and equity, Laura's work is instrumental in promoting skills training and boosting job creation throughout the state.
Before joining Commonwealth Corporation, Laura honed her skills in change leadership at a prestigious consulting firm and throughout different Board engagements within community-based organizations. Her knowledge and experience in managing change initiatives have made her a force for innovation and transformation within organizations, skillfully navigating challenges and opportunities in the ever-evolving workforce landscape.
In addition to her role at Commonwealth Corporation, Laura is the founder of CAMI Studio, a creative agency that supports non-profits and BIPOC/Women-owned small businesses. Laura's unique blend of marketing expertise, change leadership, and passion for social equity makes her a standout leader in workforce development, continually pushing boundaries and paving the way for a more inclusive and successful Massachusetts.
https://www.linkedin.com/in/lauracamilarivera/