By: Xochi Flores, Associate Director of Foundation Relations at Western Center on Law & Poverty; Cinthya Martinez, Development Coordinator at Western Center on Law & Poverty; Heather Masterton, Director of Philanthropy at Western Center on Law & Poverty; April Walker, Consultant at Western Center on Law & Poverty
When community-centric fundraising (CCF) first popped on my radar in 2020, it felt like a family reunion. Suddenly, I had kinfolk nationwide asking the same questions that repeatedly bounced around in my head. Questions such as is fundraising supposed to be this complicated? How can one ultra-wealthy donor be the hero of everyone else's story? And when do I get to take this mask off?
As with any budding movement, the critiques around CCF's principles were plentiful, and the feigned interest equally so. Many were quick to dismiss community-centric fundraising as something that simply would not work. But for those of us who resonated deeply with CCF's commitment to reducing harm and advancing social justice, we welcomed the opportunity to approach our work in new and bold ways.
Among the CCF family I have found is the development team at the Western Center on Law & Poverty (WCLP). As a consultant for WCLP's development team, I am grateful that the organization's fundraisers are as bold as they come. Not because the team has everything figured out but because they do not shy away from hard conversations about wealth, power, reparations, and the like. The team's commitment to community-centric fundraising does not manifest as a checklist but rather as permission to question the model of fundraising we inherited. Centering community is the foundation of how we treat each other and hold space to challenge a system we often want to dismantle (a system that we also recognize pays our bills).
This January, WCLP's development team convened for an in-person retreat to lean into the CCF principles and chart our path for the year. We left the retreat with a new development team mission statement, clarity on our shared values, and the resolve to continually wrestle with what is uncomfortable. Our team, composed of four women from different racial and ethnic backgrounds, is fertile ground to try things differently and to fundraise from a place of empowered and unapologetic awareness.
Because we know our work is far from done, we want to share our journey with others. We hope our transparency inspires and catalyzes, and we look forward to learning from our extended CCF family along the way.
Xochi Flores, WCLP Associate Director of Foundation Relations
"Just like social justice work is transformative and process based, so are the humans who use their creativity, their wordsmithing, their love of language…to propel the work forward."
"Just like social justice work is transformative and process based, so are the humans who use their creativity, their wordsmithing, their love of language…to propel the work forward."
My work in development spaces is multilayered; layers of grants that I am proud to have authored, fundraising strategies that centered the people who were not only impacted but who gave these projects direction and holistic meaning, and layers upon layers of the creation and implementation of sustainable and transformative programming. However, through all the years I have spent in this space, and they are decades, I have often felt a layer of being othered and oppressed by the very systems I was writing and strategizing against.
I felt compartmentalized and isolated from the work on the ground, and I was made to feel like any deviation from what the cisgender heterosexual men in charge had planned for me was a betrayal to the movement. In addition to this, I yearned for true partnerships with funders, partnerships rooted in checking our privilege, and reflecting on who we are in these social justice spaces and how we got here. Furthermore, I wanted this partnership to mirror the world we are working toward building instead of the traditional funder-grantee off-balance, uncomfortable, and super tricky-to-navigate relationships I grew accustomed to, no matter how wrong it felt in my body and mind. These relationships often take us, development workers, out of the social justice dismantling systems of oppression work only to reinforce harmful colonial practices.
To view development work in a cubicle that separates it and its practitioners from the work we are writing about is counterintuitive to building spaces of justice and liberation. I see development work as social justice work and, as such, as holistic and transformative, not transactional.
We are not just grant seekers, grant writers, foundation relationship stewards, and event planners. We are also parents, students, and professors. We are sisters and siblings in family and in community. We are connectors of all of the spaces we occupy and engage in. And just like social justice work is transformative and process based, so are the humans who use their creativity, their wordsmithing, their love of language and communication, and their acquired-by-living skillset to propel the work forward.
Heather Masterton, WCLP Director of Philanthropy
"I find myself asking, how can I show up in a way that supports my BIPOC colleagues and creates accountability?"
"I find myself asking, how can I show up in a way that supports my BIPOC colleagues and creates accountability?"
As a cisgender, white woman in a leadership role in fundraising, I know that my whiteness and privilege have opened doors for me to hold positions of power, successfully secure financial resources, and build strategic partnerships for the nonprofits I have worked for – work I have done while I was grappling with my own feelings of otherness as someone who lived in poverty and now navigates spaces of wealth as a fundraiser.
Integrating CCF principles is about reckoning with power and positionality, unpacking what we've been told is the 'best' way to raise funds, shattering myths about wealth creation and who gets access to wealth, and reimagining how we can do this work differently. It's hard work, and we cannot do it if we don't see everyone's role in advancing racial and economic justice – fundraisers, donors, boards, partners, impacted folks – and how we all truly belong to each other.
CCF demands we remain curious and constantly ask questions of ourselves and others to foster a sense of belonging. I find myself asking, how can I show up in a way that supports my BIPOC colleagues and creates accountability in those moments that call for naming, questioning, and exposing habits of white supremacy that so often appear in our work? How can I become more intentional in moving with empathy and accountability to have courageous conversations that invite donors to look at their approach to giving and see themselves in the larger work of anti-racism and personal and systemic transformation? How do I, and we, as white fundraisers in social justice spaces stop seeing ourselves as the "good" white people, separate from white dominant culture, and as people who don't need to do the work? Community-centric fundraising is about calling everyone in and seeing the value we all bring to this work.
As the famous quote goes, if we have no peace, it is because we have forgotten that we belong to each other. Instead of fostering a false sense of urgency that dominates our field, we can foster a sense of belonging that allows us to truly find our way back to each other.
Cinthya Martinez, WCLP Development Coordinator
"It is imperative to explore how our work fits into the larger nonprofit ecosystem and the collective social change we are working towards."
"It is imperative to explore how our work fits into the larger nonprofit ecosystem and the collective social change we are working towards."
There was a disconnect for me on previous development teams that didn't prioritize community. There was limited discussion about sharing resources or partnering with others unless most of the benefits were for our organization. We often pursued funding opportunities that were tangential to our mission but didn't meet the needs of the community or program staff. We missed opportunities to consider how our fundraising efforts impacted peer organizations and to ask those served by the mission if our work was still relevant. And we didn't see how work can be relevant and still not respond to community needs.
Development staff are placed in a hard position when individual nonprofit organizations are treated as the most important thing. It is imperative to explore how our work fits into the larger nonprofit ecosystem and the collective social change we are working towards.
Our team retreat in January showed me how much of a deep dive into CCF's principles is possible and how intentional we can be about identifying our values as a department. Hearing my team members wrestle with the CCF principles in real time opened my mind up to things I had not yet considered. How can we implement these principles into our everyday work? What can we do to be inclusive of our nonprofit peers and grassroots partners who are equally as critical to the fight?
If our approach to philanthropy doesn't come from a place of collaboration and social justice, then I just don't know what we are doing. It feels good to be at an organization that is mindful of this work, but, more importantly, it is the right thing to do.
As a team, we are excited and humbled by what lies ahead. There is much to learn, unlearn, and challenge. We are grateful to the community-centric fundraising movement for providing us with a shared language because communicating clearly and honestly is an essential part of this work. We are committed to fundraising with authenticity because we believe in making space to bring our full selves to work. And we invite you to stay tuned and stay in touch because we know we are stronger together.
WCLP Development Team Mission Statement:
Western Center's Development team's work is rooted in equity and justice. We secure and move resources toward disrupting existing systems of oppression, resource hoarding, and white supremacy. By cultivating and bridging strategic relationships and by uplifting the work of our colleagues, partners, and directly impacted people, we shift narratives and move resources to advance racial and economic justice.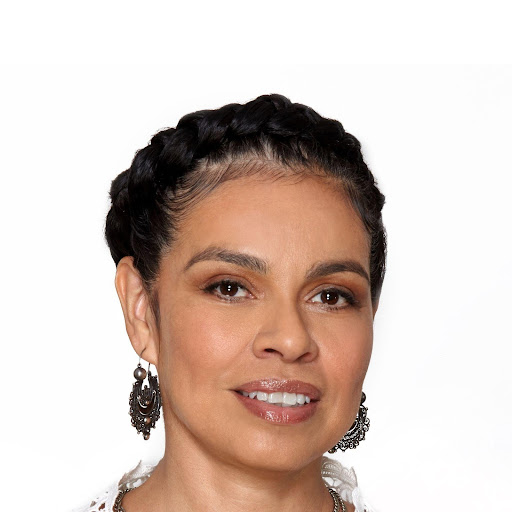 Xochi Flores
Xochi Flores (she/her) is a mother of three young women, a community artist, activist, and scholar who has been using the tools within our communities to foster growth and intentional participation of all stakeholders. She has worked with communities in the U.S. and in Mexico in developing multidisciplinary projects in music, poetry, dance, baking, and motherhood to strengthen relationships in families and communities. Xochi has a long and successful fundraising and grant writing track record, supporting multiple restorative justice nonprofit organizations, as well as individual artists in Los Angeles. Xochi is a founding member of the Son Jarocho/Chicanx group, Los Cambalache, who've been active in the Chicane/Latine community since 2009. She holds a master's degree in Educational Leadership and Human Services and teaches Multi Cultural Arts in Los Angeles at Cal State LA and in California state prisons for women.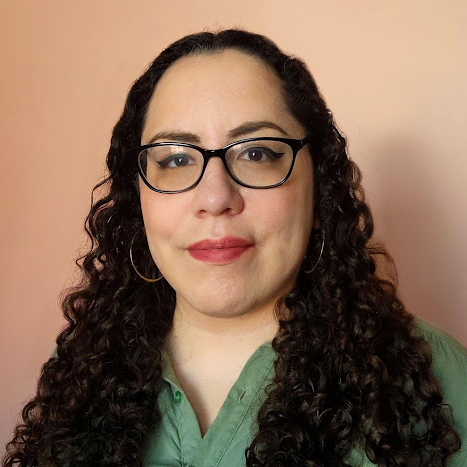 Cinthya Martinez
Cinthya Martinez (she/her) is a resourceful and creative development and design professional with 15 years of experience. She has been in love with technology for as long as she can remember and is passionate about championing the vision of organizations and the stories of their clients, donors, and staff. Prior to joining Western Center, Cinthya served as the Events and Development Coordinator for YWCA Glendale and Pasadena where she was instrumental in the promotion, donor management, and programming of their signature events: the Women for Racial Justice Breakfast and the Heart and Excellence Awards. She also worked to establish and maintain brand identity, develop social media content, ensure data integrity, and develop donor stewardship initiatives.
She began her career at Cal Poly Pomona's MediaVision production studio where she worked for 7 years and discovered her love of video and audio production and editing. She has evolved from volunteer to taking a leadership role at previous organizations.
Cinthya holds a Bachelor of Arts in English Literature and a Bachelor of Arts in Psychology from California Polytechnic University, Pomona.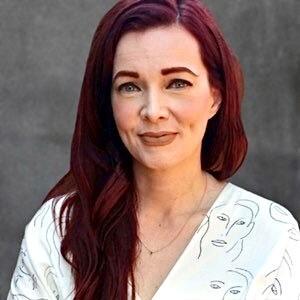 Heather Masterson
Heather Masterton (she/her) is a seasoned fundraising and communications professional with 27 years of experience working in the nonprofit field. She holds a Certified Fund Raising Executive (CFRE) certification and has successfully secured over $40M to support transformative programming and policy change in the areas of gender, racial, and economic justice. As Director of Philanthropy at Western Center on Law and Poverty, Heather builds and executes the organization's philanthropic growth strategy, elevates the organization's profile through impactful communications campaigns, champions and integrates community-centric fundraising principles, and serves as a member of the management team.
Her past leadership roles include: Chief Strategic Engagement Officer at YWCA Glendale and Pasadena, Vice President of Development at Joyful Heart Foundation, a national nonprofit focused on ending domestic violence and sexual assault, Executive Director of South Valley Sanctuary, a 57-bed domestic violence shelter program in Utah, and Director of Development for Peace Over Violence, LA's first rape crisis and domestic violence support center.
Heather holds a Master's degree in Women's Studies and a Bachelor's degree in Women's Studies with a Minor in Public Policy from the University of California, Los Angeles (UCLA). Heather is a member of the Association of Fundraising Professionals (AFP) and is a founding board member of the nonprofit, The Good Deed Corps, which works to eliminate barriers to voting through wrap-around voter registration and education campaigns in Texas and Georgia.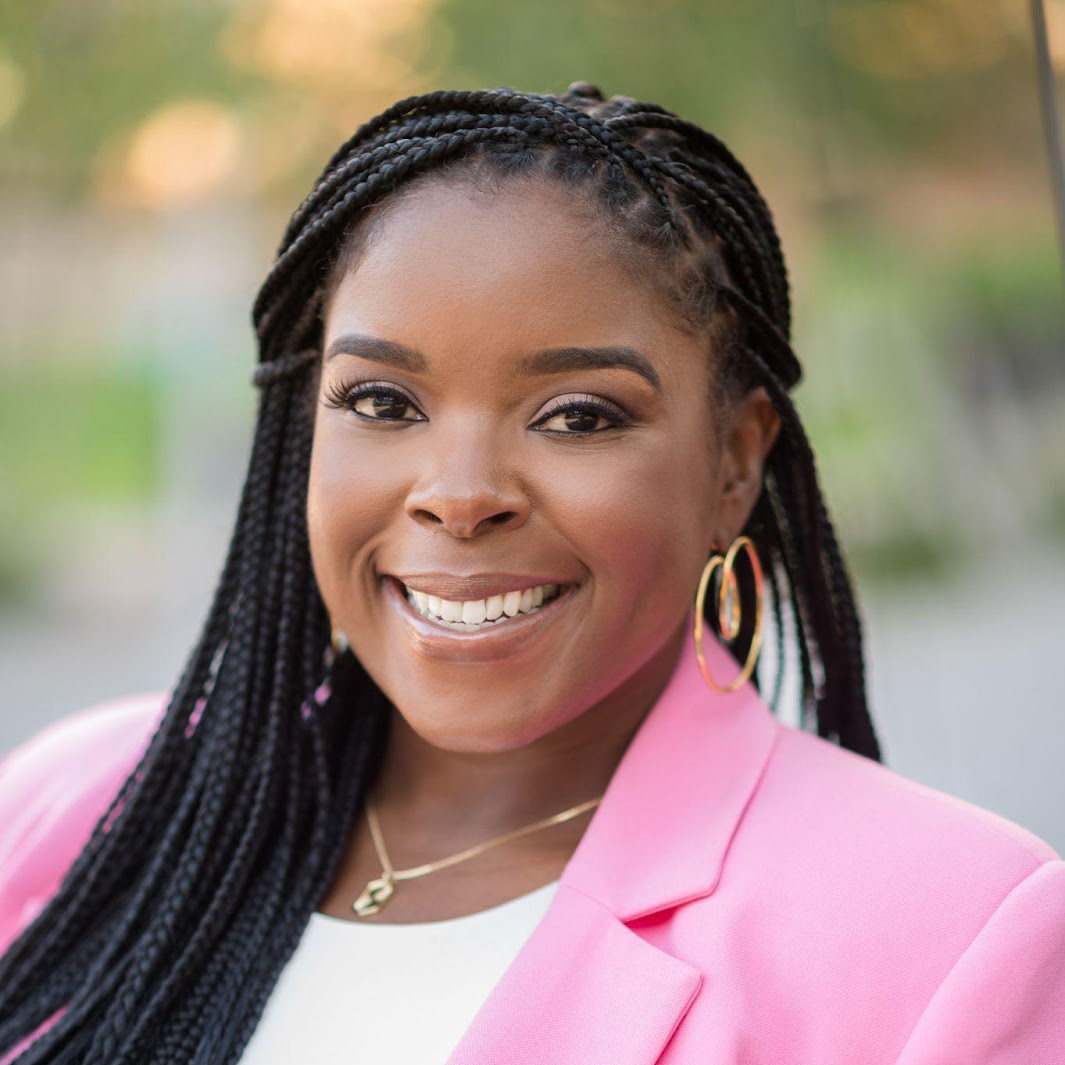 April Walker
April Walker (she/her) is a nonprofit and foundation consultant, equity champion, and writer. April's career in philanthropy spans grantmaking, fundraising, and consulting roles at the American Heart Association, CCS Fundraising, and VNA Foundation. She previously served as Chief Development Officer for a workforce development nonprofit in Cleveland, Ohio where she led a $10 million capital campaign raising $3.2 million in 18 months. 
In 2021, April founded Philanthropy for the People, an equity-centered consulting firm that equips donors, foundations, and nonprofits to embrace philanthropy that centers racial equity and social justice. Philanthropy for the People has partnered with a growing list of nonprofit and foundation clients throughout the country including the Human Rights Campaign Foundation, Boys and Girls Club of America, the Columbus Foundation, and the Western Center on Law & Poverty.
Born and raised in Baltimore, April has called the Midwest home for the past 10 years. She serves on the boards of Arts Impact, the Cuyahoga County Library Foundation, Enlightened Solutions, and the Curve Foundation. April earned a Master of Arts in Social Service Administration from the University of Chicago, a BA in Sociology from the George Washington University, and a certificate in Diversity and Inclusion from Cornell University.