By Jasmin Velez, diasporican community organizer and environmentalist
city tower tall with power 
you tease us, squeeze us…abuse us 
yet we worship you; cityscapes of euphoria 
contemporary history? maybe 
we're engraved in the memory 
before the olden high rises weren't visible
we cling to you, the old you 
before gentrification knocked us all out
made us dust and rubble, useless 
not even a mixture for its concrete 
when did you decide we weren't enough? is it
because we have all become hardened, tough? did
you think that meant we stopped loving you? 
on the contrary, you were one of the few
last clings of hope to make our marks 
now we've become those busted old tracks
a route of what once was — 
we are forgotten history in the making.
Artist Statement
This piece was written when I was riding one of the most important lines of public transportation in Philadelphia, "The El." I began to really notice for the first time how the façade of buildings were beginning to resemble less of the Philly charm and tradition of bricks, and more of what I call 'ikea-builds.'  With these changes, I saw less of the street art and murals I was used to seeing during my commute. I was for the first time consciously observing how the city and many parts that I frequented were beginning to physically change and reflecting on what that meant to me. I do not want it to read as a sense of hopelessness, because I see it as an awakening of sorts; it gave me the chance to really reflect on what was happening in my community and learn to better advocate against inequitable development.
---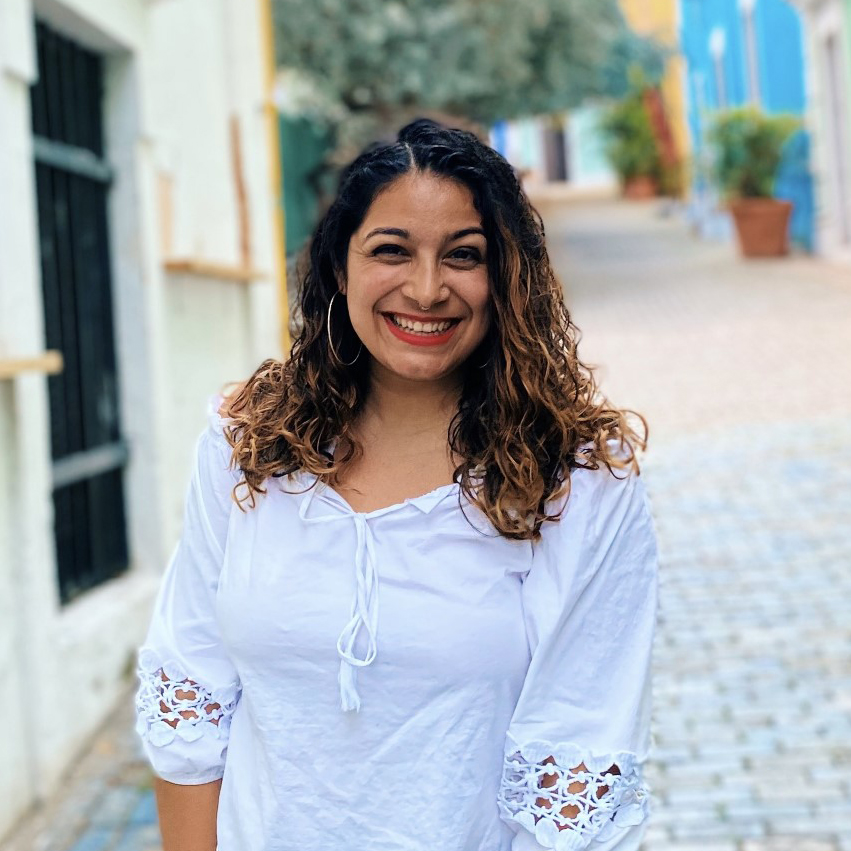 Jasmin Velez (she/her) is an applied practicing anthropologist and an almost life-long resident of the Kensington neighborhood. Jasmin grew up in Aguada, Puerto Rico, and moved to Philadelphia when she was five years old. She attended Bloomsburg University of PA, where she received her Bachelor of Arts in Cultural Anthropology, and later graduated from the University of Colorado Denver with her master's in Medical Anthropology. Missing the diversity of her community and the east-coast city vibes, she returned to Philadelphia following her studies and returned to her neighborhood. She has been working for the nonprofit industry for close to ten years, with many of her projects focusing on community education and environmental stewardship, and justice. Jasmin enjoys writing short stories and poetry and traveling to the motherland during her free time. You can follow her adventures on Instagram at @writinghello and if you enjoy her pieces, you can fuel her coffee obsession at https://ko-fi.com/writinghello.