By: josh martinez, CEO and consultant at Future Emergent, and Sarah Benner-Kenagy, creative connector + network builder
It's easy to take an idea like capacity building and reduce it to a transaction. Someone with money helping someone without it—but asking them for too much in return. It doesn't have to be this way!
One of the biggest stressors in the world of social services is money. Who has it? Who needs it? What does the person who has it want in return for giving it to the person who doesn't? On a person-to-person level, most people don't attach strings to the dollar they give to someone on the street (and if you do, please stop!). But on a funder-to-organization level, we have strings a-plenty! Why is that? What if there was another way?
This funder-to-organization funding is sometimes called capacity building. In short, it's making investments in systems intended to help people. Say an organization is doing great work, but they only have one paid staff member and a bunch of volunteers. Capacity building might pay for staff time that can expand their work. It might pay to help an organization move into a real or larger office. Capacity-building funds might help nonprofits offer services that they couldn't otherwise afford. Capacity building is money intended to help an organization do more.
When we do capacity building right, it can supercharge really great work. Unfortunately, those funds often come with a litany of requests: an inflexible application process, kickoff calls, monthly reports, and more. In the world we live in, needed funds often reside with the largest and most visible organizations. In the United States, these are usually white-dominant organizations with a limited mindset and worldview. Often, we can get so caught up in our own vision of the future that we restrict the visions that others may have. We make our funding too restrictive, or the grant award is too small to make a difference compared to the work we expect from our partners.
It's easy to take an idea like capacity building and reduce it to a transaction. Someone with money helping someone without it—but asking them for too much in return. It doesn't have to be this way!
What if we transformed traditional capacity building to ensure it strengthens existing change systems, solves big problems, and helps the community feel like a partner in our shared success? We can by enacting transformational capacity-building strategies.
Transformational Capacity Building: A Brief Introduction
When we invite creativity and trust into the process, we create relationships worth more than the money we share.
We first read about Transformational Capacity Building (TCB) in 2020. April Nishimura, Roshni Sampath, Vu Le, Anbar Mahar Sheikh, and Ananda Valenzuela wrote about it for the journal Stanford Social Innovation Review. Through the nonprofit RVC in Seattle, and with like-minded professionals around the United States, they spent years reimagining what capacity building could mean. They emphasize relationships over transactions and trusting communities over demanding deliverables.
Transformational capacity building is a reminder that relationships are what matter. From the article, transformational capacity building means "…building processes that create: (1) trusting honest partnerships among capacity builders, nonprofit leaders, and their staff, and (2) organizational cultures that promote the creative power of their members and can take collective action to understand and address root causes of an issue in fulfilling their mission."
How can we treat the recipients of our funding as true partners, or even leaders, in this work? They often have a deeper connection to the solutions we're trying to create. When we invite creativity and trust into the process, we create relationships worth more than the money we share. The authors name seven approaches that are central to transformational capacity building:
Build trustworthy and culturally relevant relationships
Address underlying patterns of behavior rooted in history and culture
Encourage nonprofits to be specialists, not generalists
Cultivate networks to generate power and change systems
Invest in the inner well-being and growth of leaders
Provide simultaneous, multilayered capacity-building opportunities
Offer direct, flexible funding for transformative capacity building
Our own experience in capacity building stems from our work in a large hunger relief organization in Washington state. That company sends food to over 350 food pantries and meal programs in the region. The deliveries rely on seven Regional Distribution Organizations (RDO) to distribute much of the food brought in.
At the height of the Covid-19 pandemic panic, increased food insecurity meant demand for food among our partners was at an all-time high. We needed to build capacity at the regional level if we wanted to meet the demand for food. For the first time, we received funding of $1.5M from our company's budget for capacity building among our RDO partners.
Thinking Outside the RFP
We wanted to invest in our mutual success and support our related efforts to build a community of practice…Simply owning the funds does not release us from the hard work of making the project a success.
We started going through the traditional way of doing things, but it just didn't feel right. We felt stifled by the guardrails we'd drafted to ensure our goals for the funds would be met and how they might limit the possibilities of capacity expansion.
But, before we could start a new process, we needed to acknowledge the ways in which the old process harmed our partners (and, indirectly, ourselves). We knew each of the grant recipients before the grant, but most of our relationships were transactional in nature. We acted in paternalistic and top-down ways common in white normative culture. Even before the pandemic, we made big assumptions about how the network should grow. We assumed that our priorities would be everyone's priorities, and that our partners would happily go along with our plans. Before we started this grant, more than one partner had told us, "I don't want to be at the little kids' table." It took us a while to really take that to heart.
What would a grant process look like that encouraged transparency and deepened partnerships? We decided instead of a standard Request for Proposals (RFP) process, we'd engage in ongoing conversations with our partners – to move from a one-off application to a project development process. We shared our funding goals with our partners and heard their ideas to best expand capacity in their unique situations. We then developed the projects through a series of conversations with each RDO individually.
From the early stages, we treated them as equal partners in solving the problem. Grantees typically have to employ a grant writer if they want to be competitive for a big-dollar RFP. We wanted our partners to feel free to focus on what they were good at. We wanted to invest in our mutual success and support our related efforts to build a community of practice. We'd do the work of drawing out the information that we needed to fund the projects. We asked them to tell us where they wanted to focus their money, time, and energy. Simply owning the funds does not release us from the hard work of making the project a success.
As much as we wanted to, we didn't incorporate recommendations from all 7 approaches. Some approaches didn't apply to our situation. We didn't have the capacity (ha!) or resources to provide simultaneous multilayered capacity-building opportunities. In our case, we didn't have to. Once our partners started sharing the news about our funding, different funders stepped up to cover other unpaid areas of their work.
We needed to prove transformational capacity building was more than just an interesting concept. We didn't have to do it perfectly to show off its promise. We adapted what we could, given our limitations, and we pushed everywhere we could.
Putting TCB into Practice
Making change, even radical and idealized change, will never be perfect. We think what's important is to do whatever you can, whoever you are, to change the system you're in.
Once we had the support from leadership and our partners for the framework of this approach, we turned to developing the process.
Introducing the grant: We created a one-page document to share with our partners, which outlined our guiding principles and outcome goals for the funding. We also held a call with all partners to introduce the grant opportunity and answer questions. We scheduled individual follow up calls with all interested partners. We wanted these calls to feel less like an ambush and more like working together to understand a shared problem. We sent the topics in advance and asked them to invite whoever needed to attend.
Thinking about this grant as a collection of capacity-building projects helped us better respond to the questions and needs of our partners. When one partner didn't reply to our messages, we checked in. They hadn't responded because they didn't think they had the capacity needed to do anything with us. Another organization wanted to think creatively with us about how to use such an open-ended offer of funding. Taking a personal approach helped convey that we wanted collaboration, not acquiescence.
Project co-creation: We held monthly or bi-monthly calls (depending on need) with each of our partners. Key staff from both organizations joined to help gel ideas and steer the proposals to ones that met partner needs and priorities and aligned with our goals. We also brought in subject matter experts from across our organization when their expertise would add value. For example, our Director of Equity and Inclusion joined during conversations with a partner struggling with our racial equity goals. For another project, our Chief Operations Officer joined to help with a warehouse efficiency project.
We saw early on that we had enough funding to cover all proposed partner requests. But, if it looked like requests would exceed the budget, our plan was to continue conversations to find a path forward with the amount we were able to fund. This would have likely included finding alternate pathways forward using additional funds and/or adjusting the projects. No matter the outcome, we committed to making funding decisions with our partners rather than behind closed doors and without them.
MOU: During these conversations, we drafted the memorandum of understanding (MOU). It was created with maximum flexibility and minimum time requirements for partners. A few ways we did that was by having only an annual request for financial and staff time documentation and tailoring required information so it was sourced from existing processes and reports. We included monthly support check-in calls to learn how the project was going – wins/challenges/lessons learned, and how we could support if unexpected situations arose.
Final projects: Because these projects were developed over the course of multiple conversations, they developed on different timelines. We ended up having a rolling finalization situation rather than the "final review" of all projects we'd envisioned at the start of the process. Once we landed a solid project proposal with a partner, we scheduled a final meeting. During this meeting, we reviewed the concept, timeline, estimated cost, funding amount requested, and the draft MOU together. Any last-minute questions, issues, and edits were addressed then.
Board approval and disbursement: Once all partner projects were finalized, we needed to get board approval of grant funds use. We drafted a request that the CEO formally presented to the board, which they voted to approve. We then disbursed the grant funds to each of our partners in one up-front lump sum.
Once we started the capacity grant conversations with our partners, it was clear that this conversational approach resonated with them and contributed to our supportive relationship. One year into the grant, we can say with certainty that this approach was a success from all measures.
Every key performance indicator for each partner's project was met or exceeded
Our process inspired other departments to adopt similar approaches to grant making (not aimed at capacity building). These caught the eye of our national affiliate, which also adopted TCB approaches (whether they knew it or not…) to grants they offered
A state body recognized the unique role of redistribution organizations and earmarked grant funds specifically for them for the first time
We estimate this approach was no more time-intensive than a traditional RFP process. And at this point, it's significantly less time intensive because there's less information to collect
Partner feedback underscored the benefits of this approach – We heard this process was "refreshing," they "really appreciate this process," and "appreciate the courage to do the funding dance differently"
Some people might see these concepts, like we did, and think, "Wow! This is fantastic. And this will never work at my [soul-crushing organization]. 😔" Others might think that even our scaled-down approach might not work in their circumstances. Still, others might be learning about transformational capacity building for the first time and want to adopt these principles into their next capacity building fund. We've felt all of these feelings before. Making change, even radical and idealized change, will never be perfect. We think what's important is to do whatever you can, whoever you are, to change the system you're in. Transformational capacity building offers tools to help you do that.
---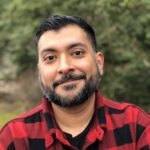 josh martinez (he/him) is a queer multiracial man living in the pacific northwest. He's the founder of Future Emergent, a consulting practice that helps people build a just and more inclusive world. josh writes about nonprofits, antiracism, racial equity, leadership, power dynamics (and more!) on his blog at bethefuture.space. You can find josh on LinkedIn or any place that serves a delicious lasagna.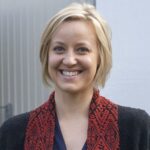 Sarah Benner-Kenagy (she/her) is a nonprofit professional based in Seattle on unceded Duwamish land. A nerd for all-things relational and group dynamics, she's always learning and asking "why". Current passion is integrating anti-oppression facilitation techniques into her work. Aside from paid work she's a keen gardener and is happiest with dirt under her nails. And as a former pastry chef, she also still eats quite a lot of cake. She's a social media hermit, but you can find her on LinkedIn