As first generation Asian Canadians, my parents always worked blue collar jobs — from housekeeper, warehouse worker, health care worker, and everything in between. Because of this, growing up, I never had role models in fields like "the nonprofit sector" and certainly not jobs like "executive director." The nonprofit sector — the idea of working in a sector that doesn't aim to generate large profits — was so foreign to my parents, Especially since they grew up poor in their home country and then came to Canada for the dream to thrive and be successful.
So seeing their only daughter work in a sector that didn't fulfil their dream was a bit unexpected for them.
I joined my current organisation, an arts nonprofit, as its executive director last summer. I've always thought, in the back of my mind, that my parents wanted me to move into a more lucrative career, like the ones my other relatives are in (business, banking, tech, etc.) My career move was also a bit unexpected for me because I didn't see myself as the director-type, since the typical executive director is a white woman in her late 40s.
Growing up on the Canadian prairies, in a white-dominant part of Canada, I never saw folks who looked like me — an Asian Canadian — represented in a senior leadership position, especially not one who was at the director level.
In my 20s though, I relocated to the West coast for an unpaid internship and suddenly found myself among many Asian Canadians. Vancouver's population is 49% visible minority with Chinese, South Asian, and Filipino as the top groups. There were lots of niches of Asian Canadians working in the arts and nonprofit sector. Everything from folks running Asian Canadian Heritage Month, Vancouver Asian Canadian Theatre, Ricepaper Magazine (an Asian Canadian literary publication that also produces an Asian Canadian literary festival), and Centre A: Vancouver International Centre for Contemporary Asian Art (which I'm now board director of) — I saw that there was such a wide range of BIPOC folks in the nonprofit field — in all roles — and strong community leaders in positions of power. There were even BIPOC folks my parents' age, who had been doing this type of work for decades.
But I always go back to my roots — as an Asian Canadian — and also from the BIPOC community that helped raise me and my career throughout my 20s. In them, I finally found some of the answers I had been looking for.
Seeing folks that looked like me — being represented — gave me a bit of push to follow the path of a job in the nonprofit sector, and after 15-years eventually led to an executive director role.
I thought working as an Executive Director was the most natural progression for my career path, but I quickly realised that the role was much more than the job description.
Financial auditing confusion, personality conflicts, human resources issues (the reality of hiring and firing people), and the never-ending workload were all things that made this role seem like not the right fit for me.
I struggled (and perhaps am still struggling) to find my place in a role like this.
In my struggles, I sought out support from white collar resources, like Linkedin, online Zoom workshops, audiobooks on Robert's Rules of Order, and also just about every other conventional place on the internet to find ways to support myself in this new leadership role.
But I always go back to my roots — as an Asian Canadian — and also from the BIPOC community that helped raise me and my career throughout my 20s. In them, I finally found some of the answers I had been looking for. There's a lot of guidance and leadership from these roots that I've probably long ignored for much of my younger years. I felt a lot of resistance to uphold the traditional Asian values as I've attempted to exist and assimilate to a Western way of life. But now in my 30s and maturing a little bit more, I can now really see the value of these learnings from my community.
These are three learnings from my community that have helped me become a better executive director, which in turn helped transform my organisation.
1. Accessibility, especially language accessibility, is so important.
In the past, I was always the individual in my community who was the 'translator.' Because I grew up with English as my main language, folks like me (second generation Asian Canadians) would always have to translate paperwork for our parents.
Language barriers contribute to disparities between many BIPOC communities and non-BIPOC communities — especially income inequality. From my experience with working within communities of colour — where English is often not their first language — I've had to shift my ways of working to suit their needs.
For instance, I've switched to speaking in plain language when discussing complicated bureaucracy. I use shorter, simpler sentences, use more common everyday words, and been more reader- and audience-centred in communications.
Also, speaking in plain language is a strength, especially in grant-writing. Like, you want to convey your message more clearly to the grant assessor. You want to explain, in simple terms, what you're asking for, why you want your project funded, and for how much.
Working with communities of colour taught me that accessibility comes in all forms, not just language accessibility. There's visual, cognitive, learning, neurological, auditory, physical, and speech accessibility, too. As nonprofit leaders, our goal is not just to manage our organisations, but to learn to make our programs more accessible to all — in all forms.
2. Be transparent and honest in knowledge-sharing.
My family is large, and I grew up with lots of cousins, aunties, and uncles. In order for our folks to survive in a new country, they relied on transparency and knowledge-sharing. Spreading news of new job opportunities in our community, as well as telling each other how much we were getting paid in our jobs was a vital way to not only survive, but thrive. My relatives needed to know all the information, like which jobs were paying well, so they could advance further in their jobs and careers.
In the early stages of my role, I found it difficult to understand what information to share and what not to share with staff and board members. My previous bosses only shared a portion of information to the staff, so I was inclined to inherit those same practices.
But I soon realised that sharing more information — providing greater transparency with everyone actually made the workload easier. With more information, folks were able to understand the gaps that needed to be filled, and thus they were more able to step up and support. Sharing drafts of documents, work plans, ideas of project plans and budget — with both board and staff alleviated much of my anxiety because the stress didn't feel like it was just on my shoulders. Since I was able to share my ideas with everyone, I felt more supported and less alone.
Knowledge-sharing and transparency were vital for my Asian community to advance further in their jobs and careers. Now, in managing an organisation, knowing-sharing and transparency is also vital so that folks accurately know what's happening — so we are better poised to move forward as a team.
3. Go with collectivism, and let go of individualism.
Collectivism is the idea that folks should work together for the greater good of the group. This is often in opposition to the ideal of individualism, where folks value one person's goals and personal ideas above all else.
Collectivism is rooted in my family's history and dates back to when my grandparents were rice farmers in Southeast Asia. As a community, they and other farmers all worked together because that was the only way to get a good harvest season for all. Similar values of collectivism are common throughout Asia, Africa, South America, and more.
In our field, the nonprofit and the charitable-giving sector, we should be applying more values of collectivism. We should be working together for the greater good for the community, rather than pushing personal agenda. In my role, my job is to facilitate the ideas from our community members — not use my job as a platform to execute my personal projects.
As I pass my six-month mark in my new job as an executive director, I will constantly keep on learning new ways of working and unlearning old ones. I'll constantly test new ideas out and see what works and what doesn't work. But so far the values of collectivism, transparency, and accessibility are strong key themes that I carry with myself as someone raised up in BIPOC communities. And now, these are values that I will carry with me in my professional life to help lead organisations forward.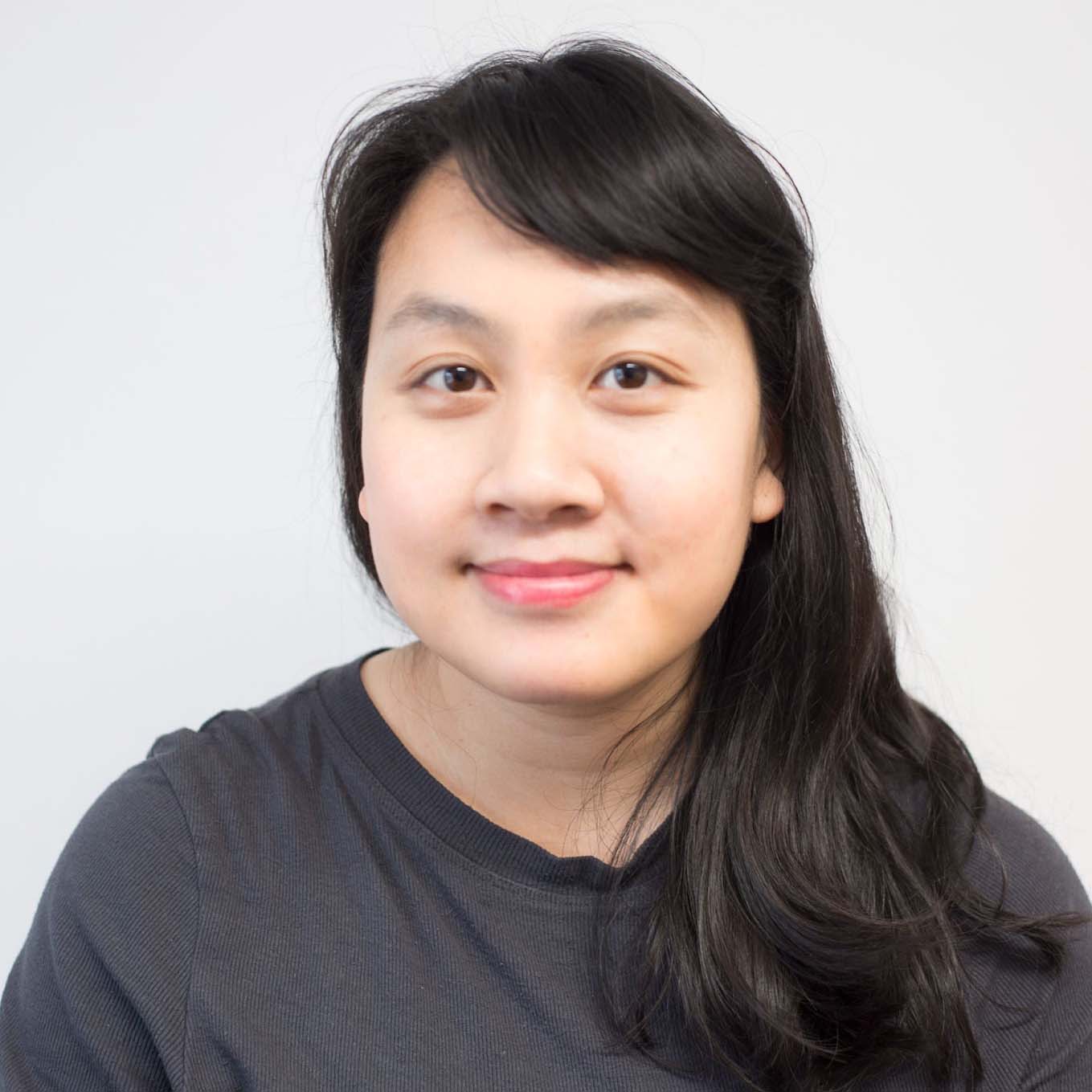 KRISTIN CHEUNG
Kristin Cheung | 冮雪莉
(she/her) is an arts administrator and fundraiser. She is originally from Treaty 6 territory (Edmonton) and now currently residing in the Unceded territories of the xʷməθkʷəy̓əm (Musqueam), Skwxwú7mesh (Squamish), and səl̓ílwətaʔɬ (Tsleil-Waututh) Nations (also known as Vancouver), Turtle Island. Passionate about working with and supporting the work of underrepresented communities, she has volunteered and fundraised for numerous culturally diverse nonprofits in Vancouver and Edmonton. In 2016, she co-founded
The Future is you and me
, a free community mentorship program for young women of colour and Indigenous women in the arts. This intersectional feminist program aims to build a future with strong, diverse women in leadership positions, reflective of the current cultural landscape. Kristin has a Masters in Arts Administration & Cultural Policy from Goldsmiths University of London and spends her free time as a board member of Centre A and Room magazine.
She can be reached at @cheung_kristin on Twitter and Instagram. To send her a tip for this essay, PayPal her at @kristincheung.
Photo credit – Elise Miccolis