We, as a world, take pride in our data collection abilities and the evolving technologies at our disposal. However, when we look closely, we often realize that especially in our nonprofit sector, the data we have is flawed. 
For far too long, we have ignored collecting critical data points, missed creating healthy dialogues around that data, and we have added our biases to all of it — all of it — to perform research operations and take crucial decisions from it. And, while we leveraged this insufficient data to build our research capabilities, a set of analytics-based terms entered our industry – machine learning, deep learning, and artificial intelligence. 
While these new algorithmic techniques are indeed powerful, the only problem to efficiently leverage those algorithms is that we'll still be using the same data and the decision-making process from it. Machine learning will not change the underlying inequitable practices.   
In my clients' puzzlement, I see an opportunity to share knowledge. What has been surprising though is this pattern of skepticism in our conversations.
In my consulting practice, I push for equity practices with my clients (nonprofit leaders). Because of this, the words "inclusive and equitable research and analytics" come up a lot in our conversations. 
Now, I know it's a mouthful. I do expect some hmmms and ohhhs and ummms whenever this gets brought up. 
In my clients' puzzlement, I see an opportunity to share knowledge. What has been surprising though is this pattern of skepticism in our conversations. That's why I want to distill down my 30-ish Zoom meetings, 40-ish emails, and 35-ish LinkedIn messages into 5 broad reactions I have received when I bring up inclusive and equitable research and analytics — and how I respond to skepticism.
I believe that digging deeper into the 5 reactions can lead us to empathize and understand what we need to encourage sustainable change via research and analytics.   
Reaction 1
:
 "You make donor sound like a bad word. Is it bad?"
No, donor is not a bad word — it's the overuse of it that is the issue. In terms of research, here are some instances when our current practices reflect inequity:
Data hygiene (i.e., the processes conducted to ensure the cleanliness and completeness of data) around donors is approximately 70-80%, while for other constituents, say, volunteers, data hygiene is usually not higher than 30-40%. 

Engagement data from non-transformational donors, volunteers, staff, philanthropy circles, etc., are often missing. (Non-transformational donors refers to those who make less than 5+ digit gifts.)

Often, constituent-level analysis (e.g., analyzing for prospects from the donors) is driven by higher-the-better wealth analysis and ends up filtering the records for '

   

top priority'

   

 donors. And this prioritization is commonly accepted regardless of whether such an analysis is for a time-sensitive campaign or not.
The problems in centering data, research, and analytics majorly around donors is that we could lose opportunities for real connection with constituents, our data-driven decision making could be flawed, and we may miss realizing who truly represents our community.
Reaction 2: "That sounds great theoretically, but it's hard to change something that's already working."
There are two aspects to this statement. One: Yes, it's hard to change. Two: What you feel is 'already working' may reflect an outdated system. 
Take the time to understand who your real community is. Maybe that's not an internal conversation —  perhaps it's one that involves a few key stakeholders invested in the success of your mission. Once you understand who your real community is, go back to the data and see to what extent those data pieces translate to benefit your community. 
For example, say your organization supports at-risk youth education. Of the approximately 10K constituents, you have 2,000 active volunteers, representing the age range of 30-45, spending roughly 10-15 hours per week with you (including both online and in-person) and giving 2-5% of their monthly wage towards your mission. Say you also have 5-10 transformational donors who may contribute 2-5% of their 5-year capacity towards your mission once a year. When you are analyzing these constituents, how would you assess them for their philanthropic attitude and commitment? This is something that I prefer to call the "philanthropic quotient." The contributions of these two groups more or less equal one another. Then why is it that the small number of transformational donors get a lot more attention and acknowledgment than the 2000 volunteers?
While I'm not saying that we blanketly ignore dollar values, I am asking you to examine your organizational practices and ask: Do our actions and decisions from our data help us realize how and with whom we are building long-term, meaningful philanthropic engagement? 
If not, then maybe it's time to acknowledge we need to change, to pull up sleeves and do the work required.
Reaction 3
:
 "Good for you. You are a BIPOC woman. Talking about inclusivity and equity suits you. But I'm not BIPOC …"
Okay, I always have to stop myself from rolling my eyes when people say this to me.
Inclusivity and equity are universal needs. Talking about Diversity, Equity, Inclusion and Accessibility (DEIA) and prioritizing it in my work does not originate from my individual identity. My identity (as a BIPOC immigrant woman) only empowers me to bring my perspectives and experiences into my professional expertise in research and analytics.      
Terms like diversity, equity, inclusion, intersectionality, marginalization, systemic bias, and institutional racism are not pandemic trends, either. These are the truths that should be acknowledged and learned from. We should support anyone bringing these lenses to their work.
Response 4: "Is this something new? Did this always exist?"
Well, both the values of inclusion and the research practices have always existed. The only new thing here is we are collectively acknowledging when, where, and how we must pause to infuse inclusion and equity. 
In this case, I want to bring them to my professional world of research and analytics. It's time we become mindful of the benefactors of our research, what we research, why we research, and what enables that research to be more impactful.
Response 5
:
 "What's equity got to do with research? We are already thinking about diversity and inclusion in donor relations."
Diversity and inclusion should be part of everything we do. While I'm glad donor relations are actively considering it, understand that diversity and inclusion are not a complimentary service to pick and choose for different work areas.      
To give an example — if you get hired at a new job, would you want to feel included only until your onboarding? Or would you like to continue feeling included in the organizational events, development opportunities, team meetings, and other such workplace areas? I know I would choose all.
The same idea extends to fundraising. Research, solicitation meetings, annual galas, donor stewardship or any other aspect related to fundraising — the tenets of DEIA are non-negotiable concepts if we want to promote true generosity for the entire community we serve.
So, ask of every analysis and the decisions you take from them — ask if and how your community is being supported. Know that there are no wrong answers here. There are only action steps — true action steps, not shortcuts or band-aid solutions — from the initial questions that will lead us further toward equity and inclusion. This is a long road, and we all have a part to play.
For me, the immediate goal remains to continue these uncomfortable conversations until I start hearing a different set of reactions — reactions that welcome the ideas of reflection and change.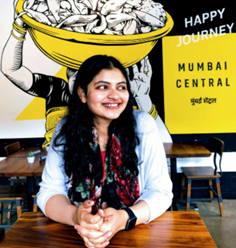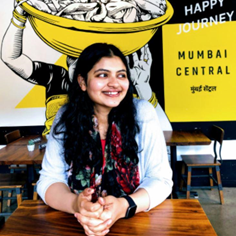 Meenakshi Das
Meenakshi (Meena) Das (she/her/hers) is a fundraising analytics consultant with her own practice, NamasteData. She specializes in designing survey-based research tools and analyzing engagement. Meena appreciates spending her time outside work as a mentor to immigrants and as pro bono research advisor to small shops. Her two recent favorite projects are working on making data-based research tools more DEIA (Diversity, Equity, Inclusion, and Accessibility) compliant and designing the second season of her podcast "Being and Unbeing an Immigrant" where she wants to bring together the families of immigrants left behind in the home country. Connect with Meena on LinkedIn. If you'd like to tip her, you can do so through her PayPal.