I know we feel a sense of urgency and want to write new chapters about a pandemic-free world, but we cannot unsee or forget all that we have been through …
How do you feel about the power of just two vaccine shots, taking you back to normal? (Though I understand 'normal' can mean different things to different people.) Do you think we should use those two doses as a reason to forever leave the pandemic chapter to the history books — something we have wanted to do ever since all this started? 
I'm not asking you these questions because I'm an anti-vaxxer (in fact, I am due for the second dose soon.). I am raising these questions because I believe that, as an Indian immigrant in North America, I have the power and privilege to observe two worlds — India and North America. And these two worlds are on two opposite sides of a spectrum, one made up of a catalogue of pandemic-related events from the last 16 months in history. While North America is ready to plan the post-pandemic world, India is preparing to survive a third wave of COVID.
I'm also asking these questions because I get to talk with many intelligent individuals through my consulting work — and we agree that the effects of a pandemic on our mental health are more than we currently realize. So, I ask again — should we use those two doses as a symbolic reason to close out this 'pandemic' chapter in our collective history book?
No, I don't think so. Because the lessons from the pandemic must stay. 
I know we feel a sense of urgency and want to write new chapters about a pandemic-free world, but we cannot unsee or forget all that we have been through — especially if some of those lessons have the power to make us empathetic, curious, and action-oriented towards things that we always perceived just as another "norm."      
As an enthusiast of this sector, I am listing five pandemic lessons from the nonprofit world that we all need to remember, without any statute of limitations. (And by no means is this a comprehensive list. If yours hypothetically looks different than mine, then I encourage you to add to this list.)
Lesson 1: Prioritizing mental health should be a real and non-negotiable aspect of life.
Burnout, fatigue, anxiety, depression — all these things always existed in the nonprofit sector. But it was not until we were confined within four walls for long stretches of time and facing a million Zoom meetings that we started to see the different manifestations of unacknowledged emotions in us. 
Now that we have only just begun to realize that prioritizing mental health needs its due importance, we must carve out space and time in our lives to reflect on our emotions for all things that we otherwise conveniently perceive as, "This is how it works," or, "That's just life." Self-care begins with giving yourself the space to gain clarity on what you need and then acting on it.
Lesson 2: Sustainable work-life balance does not have to be a luxury.
Long work hours, laptop screens booting up way before nine and staying on way after 5, constantly monitoring phones for small beeps and notifications, dreading Mondays — we often say, aren't these the common aspects of the life of a 'working professional'? After all, these things existed even before the pandemic for many of us. The leadership at your job may often repeat, "Take a vacation day for self-care," and think that's enough, but that mantra doesn't necessarily translate into sustainable work-life balance. 
Sustainability is a sum of three ingredients: prioritization, letting go, and being okay with the failures. 
While most organizations appreciate the word prioritization, what is often missing in action are the other two ingredients. We must realize that the last few months have indeed affected us beyond what we currently understand. Back-to-the-office plans and taskforces must reflect on the time it truly takes to heal from such traumatic experiences. 
One aspect of this includes answering the question: What does sustainability mean to our organization? What do we have to learn (and unlearn) to achieve sustainability?
Framed this way, this quickly becomes non-negotiable for a chunk of our current workforce. (Check out #greatresignation for more on this.)
Lesson 3: All constituents are important — and donors are only a part of that long list.
The pandemic resulted in an uptick in donations and donors for many nonprofits. Volunteering was another area that saw an upsurge all over the world. And for the past few months, many organizations have been working to keep the momentum of this generosity. 
However, in the struggle of staying on the radar of supporters, and while we try to acknowledge that all constituents contribute meaning towards the mission — why is it that donors (or top donors) get the most verbal and written attention? 
A common response that I have often heard from my clients and through networking chats are:
"Because they affect the fundraising goal" and "because I would rather have two $5,000-level donors than twenty $500-level donors."
The pandemic has highlighted a need for us to pause and acknowledge this practice, which is a pre-existing practice. And though I understand where the rationale comes from, it is missing two pieces of insight:
When you share organization-wide acknowledgment consistently, when you show that all your constituents are important — you begin creating space for capturing right and additional data points. The more relationship-based data points you collect, the more you are making an opportunity to map metrics that can really affect your fundraising goals. Thus, "

because they affect the fundraising goal," might be true today, but it could be

different tomorrow

.

When was the last time you reviewed portfolios of your fundraisers? With the right balance of portfolios (aligned with your strategic plan), with supporting technology, and with customized engagement strategies — the overarching scenario is no longer about two $5,000-level

donors versus twenty $500-level donors. The question becomes: How do both groups have a fulfilling experience, one in which they connected with your mission?
So do not hesitate to slow down and think with your team — about how you can involve all your constituents and create a symbiotic partnership among the groups.
Lesson 4: Social injustices exist in the community around us, and we must actively work on them.
The past few months have shown us, sadly and repeatedly, that social injustices continue to exist and have existed in the world around us — be it the fight for racial equity or the heart-breaking injustices against Indigenous children. 
But can the outpour of our grief and anger be enough? If we seek to create impactful transformation, we must create a deliberate space in our personal and professional lives to consistently contribute to the work behind such change. The spaces can be a mix of time, money, wisdom, patience, and the flexibility to learn what we all need. 
Lesson 5: To achieve equity, we might have to rebuild from scratch — and that is okay.
This point is my favorite on this list — being okay with building from scratch. 
Have you watched the show Manifest? The general premise (I promise, no spoilers) revolves around a bunch of people whose flight goes missing — and they suddenly return to Earth five years later. The show is about them figuring out how to continue with and even rebuild their individual lives after returning home from such a harrowing experience.
In our real lives, what this means is that as we continue to learn what equity means (around, for, and to us), we will come across processes that may be salvageable through deliberate tweaks and fixes. But some processes may need to be completely broken apart so that we can build something from the ground up. 
I know the idea of this can be anxiety-inducing, especially when:
a) we do not know the exact outcome of the rebuild yet, and
b) we all have timelines and accountabilities in our roles.
But we must understand that it is okay not to know all answers and perhaps to even fail as we are trying to unlearn. 
Now that the pandemic has given us a chance to reevaluate so much, I say we fearlessly experiment and rebuild what is needed and fail fast in the process.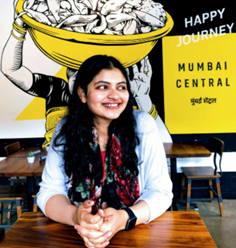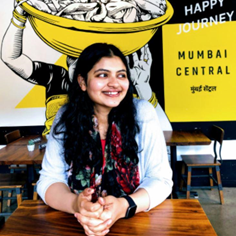 Meenakshi Das
Meenakshi (Meena) Das (she/her/hers) is a fundraising analytics consultant. She specializes in designing survey-based research tools and analyzing engagement. Meena appreciates spending her time outside work as a mentor to immigrants and as pro bono research advisor to small shops. Her two recent favorite projects are working on making data-based research tools more DEIA (Diversity, Equity, Inclusion, and Accessibility) compliant and designing the second season of her podcast "Being and Unbeing an Immigrant" where she wants to bring together the families of immigrants left behind in the home country. Connect with Meena on LinkedIn.