The desire to chase demographics to tend to those low diversity numbers in the board diversity is actually only a start.
After 2020's wake-up call for everyone to be better at embracing diversity and social equity, has philanthropy finally learned to make this a priority in every area of our work?
From where I stand (as a person of color, female, of Asian ethnicity, and an immigrant from India), while it appears that these issues are gaining in popularity, there is still an uncomfortable gap that needs to be acknowledged and addressed.
One such space to improve in the nonprofit space is board diversity. In the last few months, numerous nonprofits started springing up to the task of evaluating the why and the how regarding the lack of racial diversity in their board populations. I've seen pretty standard (and well-intended) messaging floating around on how more space can and should be created to welcome people from different backgrounds, in time with the departures of outgoing board members.
But, the desire to chase demographics to tend to low numbers in the board diversity is actually only a start. I am exhausted by generic messages, many of which I have received in the past.
"This is a great [xxx] taskforce or [xxx] group that could benefit from your diverse perspective."
Or:
"We have heard awesome things about your passion in analytics. This [xxx] group could benefit from your experience."
Such messages do not have specifics of exactly which bit of work from my past fulfills a gap in their group or how my South Asian immigrant background benefits the group's mission.
Without a doubt, this lack of articulation during initial conversations only leads to undue pressure for me to find success in the chaos.
Here are three instances of when and how you, as a nonprofit representative, can approach achieving a diverse board with inclusivity and equity in mind.
Instance #1: When you plan a recruitment drive for new board volunteers
You want candidates from diverse backgrounds? Yes, we all do! But where do you begin, you ask?
Your outreach should have a purpose. Whether it's a hiring post on social media or one-on-one communication, every bit of messaging should clarify what you want to achieve out of the hiring and why diversity matters to your organization. From there, some starting points could be:
Evaluate and expand the definition of the kind of "diversity" you want to bring in your team. Be intentional of whom you want to approach. For example, if you have an overrepresentation of ciswomen, you may want to consider diversifying by making space for trans or nonbinary women of color.
Reach out to known local voices (in the case of the example above, it would be local voices that support LGBTQIA2S+ issues) to get recommendations for your organization.
Reach out to your local peer organizations sharing a similar mission and a commitment towards diversity as yours. Check with them to see if they would be willing and comfortable to share names of possible board volunteers interested in your mission (of course while maintaining all ethical standards).
If you have any survey communication going to your donors and volunteers, consider including a question about whether they would be interested in sharing their time and wisdom as board volunteers for you.
Encourage referrals from current board volunteers who represent the minority and racialized communities you are looking to engage with more.
Share the hiring post from your LinkedIn page with a few lines on why YOU personally believe diversity is needed. Say it in your own words. Personalized posts give more confidence to candidates who may be interested in applying.
Instance #2: When you approach a person of color to join your organization as a board volunteer
Okay, so you've found someone great for your board that fits everything you are looking for. Here are some items to keep in mind when you approach a member of the BIPOC community with your proposal:
Do your research on the candidate — their background, qualifications, accomplishments, interests, and all other information about them that is available publicly. Remember that you are approaching someone for what they bring to the table and not just their demographic diversity. Prepare to articulate the former succinctly, with specific examples of their work.
Prepare for authentic conversation around where your organization and board are with diversity and inclusion. Educate yourself on the intentional language around the identities your board represents. Remember, this is not about sharing stats but rather your awareness about how your nonprofit embraces intersectionality of identities.
Encourage any current BIPOC board volunteer you may have to join these conversations (that is, if this interests them and if they have the time).
Share details of specific steps your organization would offer in terms of inclusive onboarding and beyond to ensure that a new board volunteer feels successful.
Ask thoughtful questions like if and how they feel empowered in their identity along with what support they would need to contribute in the role.
Instance #3: When you integrate a person of color onto your board
Yes, this is the time to celebrate the new additions to your work community! Don't forget that your job of bringing in candidates from different backgrounds to increase board diversity does not end with the welcome message on their first day. Now is when the organization's commitment to inclusion plays a crucial role in engaging and hopefully retaining the new board volunteer for a long time. Here are some ways you can work towards being an ally to this new member of your team:
Lead meetings through asking questions and making space to include all voices (versus just the familiar voices).
Do not assume your role as an ally. Instead, admit that you don't have all the answers, commit to the long-term effort, and then regularly ask questions like, "What do I need to know?" and "How can I help?" and "What can we do together?"
Keep a check on your and the group's unknown behavioral habits, especially when the habits are to take over meetings or speak longer than a normal, expected time. Create deliberate space for more voices.
Encourage your board to undertake intermittent trainings on inclusivity and equity. Make space for known voices on social justice and allow for a Q&A session from your team so that information doesn't just get passed one way.
Do not make your team members from demographically diverse backgrounds hold "lunch and learn" sessions about their lived experiences. Learn about identities other than the ones familiar to you on your own and build open space to dialogue and share general perspectives later.
Remember, meeting so-called metrics around achieving a certain proportion of diversity on your board is just the start of the work. The real success of these efforts is when we deliberately pause, are willing to share our vulnerability as we learn, and commit to removing roadblocks that prevent our new colleagues from being able to actualize their power.
These efforts are not a one-time project or just in response to current events. Designing your board diversity with inclusion is going to be an ongoing journey every day, of creating deliberate space at the table, so no one has to carry their folding chairs to share their voice.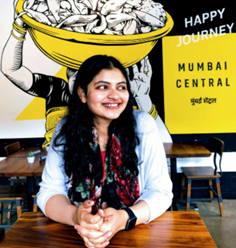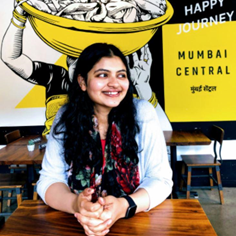 Meenakshi Das
Meenakshi (Meena) Das (she/her/hers) is a fundraising analytics consultant. She specializes in designing survey-based research tools and analyzing engagement. Meena appreciates spending her time outside work as a mentor to immigrants and as pro bono research advisor to small shops. Her two recent favorite projects are working on making data-based research tools more DEIA (Diversity, Equity, Inclusion, and Accessibility) compliant and designing the second season of her podcast "Being and Unbeing an Immigrant" where she wants to bring together the families of immigrants left behind in the home country. Connect with Meena on LinkedIn.