Prospect researchers have a responsibility to play a part in helping nonprofits become proactively less racist and more inclusive. Researchers work with information — donor and constituent data, news articles, and external tools and databases — to inform their work of identifying and evaluating major gift donors. Prospect managers help develop and maintain portfolios for gift officers while data analysts help with modeling and more.
Even though prospect researchers remain behind the scenes of fundraising and institutional decision-making, researchers help organizations figure out who and how to talk to people for fundraising and leadership purposes. Researchers and their partners already play a pivotal role in providing critical information for nonprofits and thus can make a difference in these anti-racist efforts.
Here are a few ways for prospect researchers to think about moving the needle forward on making nonprofits anti-racist.
How can prospect researchers help?
"[Organizations need] to ask themselves tough questions — ask themselves about their history of engaging with communities of color," explains Tyrone Freeman, Assistant Professor of Philanthropic Studies at the Lilly Family Institute of Philanthropy, Indiana University.
"Sometimes there might be a disconnect between what they think is happening and what is actually happening," he adds. "If there are harms there in the relationship, be aware and cognizant and begin the acts of repair."
Acts of repair include acknowledging the harm previously or currently done and working to find community-specific ways to remedy the harm.
Prospect researchers, like their organizations, need to be asking these questions of themselves. Researchers need to examine their own racial biases and how that might play out in their work. Are certain types of groups of people being ignored due to preconceived notions about how they give? Also, who gets put at the top of the prospect and board lists?
Researchers should also look into the ways we've structured our work that may perpetuate racial bias. There's been a recent move in philanthropy about engaging women donors and prospects who have been sidelined for so long by their male counterparts. For example, Preeti Gill of Diversity Driven Data blog and other prospect research professionals have recommended putting women first in profiles to try to highlight their work and interest. While this is just a single example, researchers can start thinking about how profiles can help highlight or hide people.
This work does not have to be done alone. It may require anti-racist trainings and other education to help unpack those biases. It won't be an easy or quick process, but it is an important one that researchers should undertake.
Looking deeper into communities
One research bias is the misconception that people of color do not have wealth.
"There are lots of people of color that do have wealth, so just checking that bias at the door and understanding [that] people [of color] don't get asked [to donate]," explains Robert Osborne, Jr., Principal at The Osborne Group.
He also says that researchers should "be conscious of looking beyond usual suspects and usual places and being more creative about how and where you find people who might be of value to your organization." There's a long history of Black vibrant philanthropy that has not shown up in white and/or mainstream organizations, explains Freeman.
A lot of studies, including Women Give at the Lilly Institute, have come out in recent years showing how women and people of color give differently than their male and/or white counterparts. Researchers should familiarize themselves with the research and think about ways of applying this knowledge. They should look at different sources— like local newspapers, newspapers specific to communities — rather than just the mainstream newspaper or national papers, or they should key in on different giving and affinity indicators to find and recommend prospects of color. It may mean looking at transaction reports differently — for example, looking at the regular annual givers who might be ordinarily ignored.
But researchers will have to also think about how their organization's relationship to that person's community (the prospect) impacts their desire to be a donor.
If a prospect was subject to a racial profiling at the organization, they may not be inclined to give, says Ann Marie Lonsdale of Ghost Boat Consulting. "Nonprofits have to come in with the right motivations and right perspective," Freeman notes, so "stop looking at them from your perspective and value and appreciate them on their own terms. Then you can move the relationship forward."
Prospect managers can also play a critical role in this work. To aid in the prospect researcher's work in finding new prospects of color, prospect managers can help fill portfolios with more prospects of color and suggest ways to engage those populations with the knowledge they have learned about how people and populations give.
Moreover, this deep dive should not stop with prospects. Many organizations have long recognized the need for more diverse boards but may have difficulty finding people of color. Having representative boards can help organizations become more responsive to the communities they want to serve and the direction the organization wishes to take. But finding board members of color boards can be a challenge. For many organizations they tend to rely on the usual suspects and their immediate relationship circles.
Freeman explains that nonprofits have to look beyond and expand their networks to find board members of color. Researchers can take the first step to find those new leads for boards (and other committees) by looking deeper into other parts of the community.
"This is our opportunity to shine," says Joan Ogwumike, writer of the blog A Researcher's Diary, "because we curate these lists for frontline staff to engage with." Promoting their names with gift officers and leadership can help fill in those critical gaps in boards.
However, part of the problem is also retaining board members of color; bringing people of color on the board is a start but it's important not to tokenize them. Instead, their contributions should be valued and acted on, which is the responsibility of the board and leadership.
Look for donors who share organization's values
In addition to expanding an organization's understanding of prospects and donors, researchers should also look to find prospects who support the values of the organization. Part of the problem is that nonprofits may rely on large gifts from some donors who have sway over the programming at an organization, which impacts what an organization can or wants to do. Theaters may not put on certain plays or feature certain playwrights over fears of upsetting their donors.
But to make those spaces more equitable, there has to be some growing pains.
For organizations seeking to become more equitable and anti-racist, they should have the "courage to be clear about what their values and what they are trying to do," says Brad Erickson, Executive Director at Theatre Bay Area. "Go find the people for whom that resonates and let the other people go."
It will not be easy to let go of certain donors, but if the organization is committed to change, it is necessary.
And as Erickson notes, there will be prospects out there who will appreciate the change and will want to support it. Using news articles, giving patterns, and contact reports, researchers can help identify prospects that will support the changes.
Be critical of our tools
Just as prospect researchers need to look at their own biases, prospect researchers should look at the tools of the trade for the research and determine if the tools themselves are contributing to the problem.
Lonsdale says folks should "hav[e an] active lens on the tools that you are using and understand the bias that may or may not be built into the tools."
This may go to the types of news sources that we use regularly — are folks just using the mainstream newspapers that may not cover people of color in the same way as local or community specific newspapers? — and there's also our data aggregators, which collect massive amounts of data, such as giving, real estate, and more.
With the proliferation of wealth screenings and predictive modeling, one has to wonder what biases may be working behind the scenes. Critics of algorithms and artificial intelligence point to how algorithms can help perpetuate biases against people of color and women — and under the guise of being 'objective' — since it's a computer making the decisions, not a human. It's not that algorithms and AI are considered inherently racist or biased, it's that the data collected and used by AI have inherent biases already baked in.
Given that different populations give and hold wealth in different ways, certain differences may not be picked up in wealth screenings and thus do not rank particularly as prominently. Anecdotally, as a researcher, I've seen both spouses screened separately and have seen the male spouse consistently rank higher.
While wealth screening and predictive modeling are definitely useful tools to help find new leads and learn about the giving potential of a donor database, researchers should not rely on these tools as the sole means of finding prospects. Prospecting from transactions, contact reports, giving to other organizations, and more, are also ways to find new and exciting prospects for an organization. As noted before, it would behoove prospect researchers to expand their sources to find new prospects that may not give in the 'traditional' sense above.
It takes an entire organization
These are just a few steps that prospect researchers and their partners can take to help in the great work that organizations are trying to do to become better partners of the communities and places they want to serve. But it's a process that will not happen overnight. These steps are not meant to be a cure-all but rather a starting place for those in the profession to figure out how we can do better in this great work.
But it's also important to realize that prospect researchers and partners are only a part of the puzzle. Leadership and fundraisers buy-in have to be truly committed to this work for the change to happen. Prospect research can help in the work but it only goes so far in an organization. It can be frustrating to do the work and not get the results you need. Fundraisers and leadership have to commit to specific actions with the information provided.
Metrics and benchmarks are critical too, Osborne says. "If you are really serious about this work, then you'll make a plan. There will be numbers attached to that, there will be responsibility to that in some way, that's the difference between expressing positive sentiment around wanting to increase your board representation of people of color and donors of color to actually doing the work."
Lack of buy-in doesn't mean researchers get off the hook. Prospect researchers should still do this work. It will be challenging personally and organizationally, and sometimes difficult, but the work is important for personal growth and society as a whole. It's time to get into action.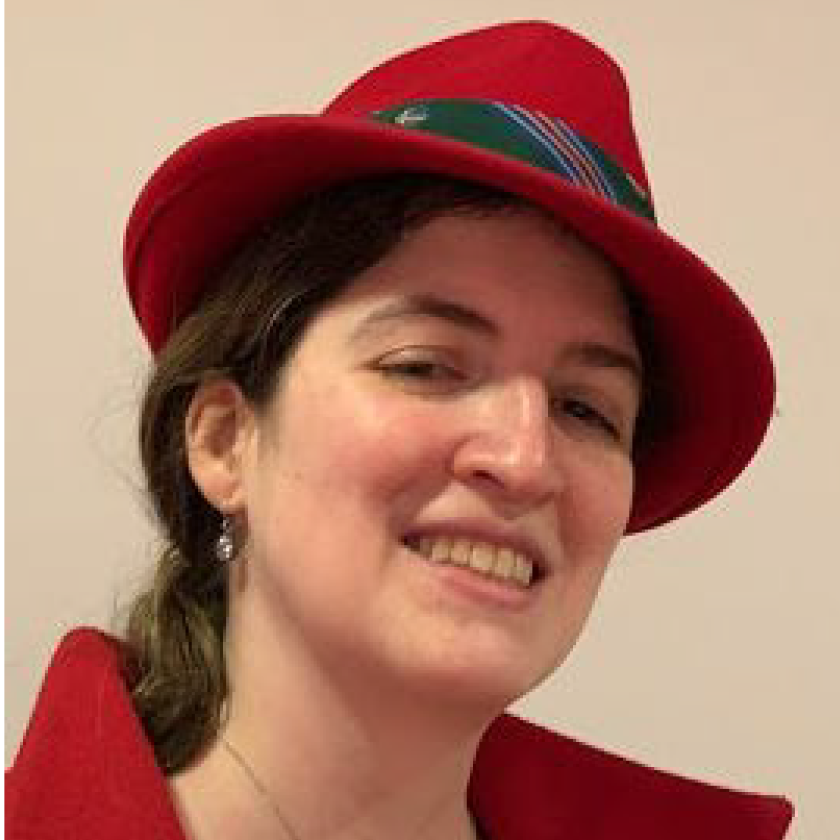 Elisa Shoenberger
Elisa Shoenberger (she/her) has worked in the fundraising field as a prospect researcher and data analyst for over eight years. She is a Research Consultant for Aspire Research Group. She is a journalist and writer and has written on numerous topics about philanthropy for Inside Philanthropy, Brainfacts.org (Society for Neuroscience), Council for the Advancement of Education, MoneyGeek, The Daily Dot and many others. She has also written for the Boston Globe, Huffington Post, Business Insider, and many others. You can find her at @vogontroubadour or at Bowler Hat Fox, LLC.