This event has passed. You can find the recap here.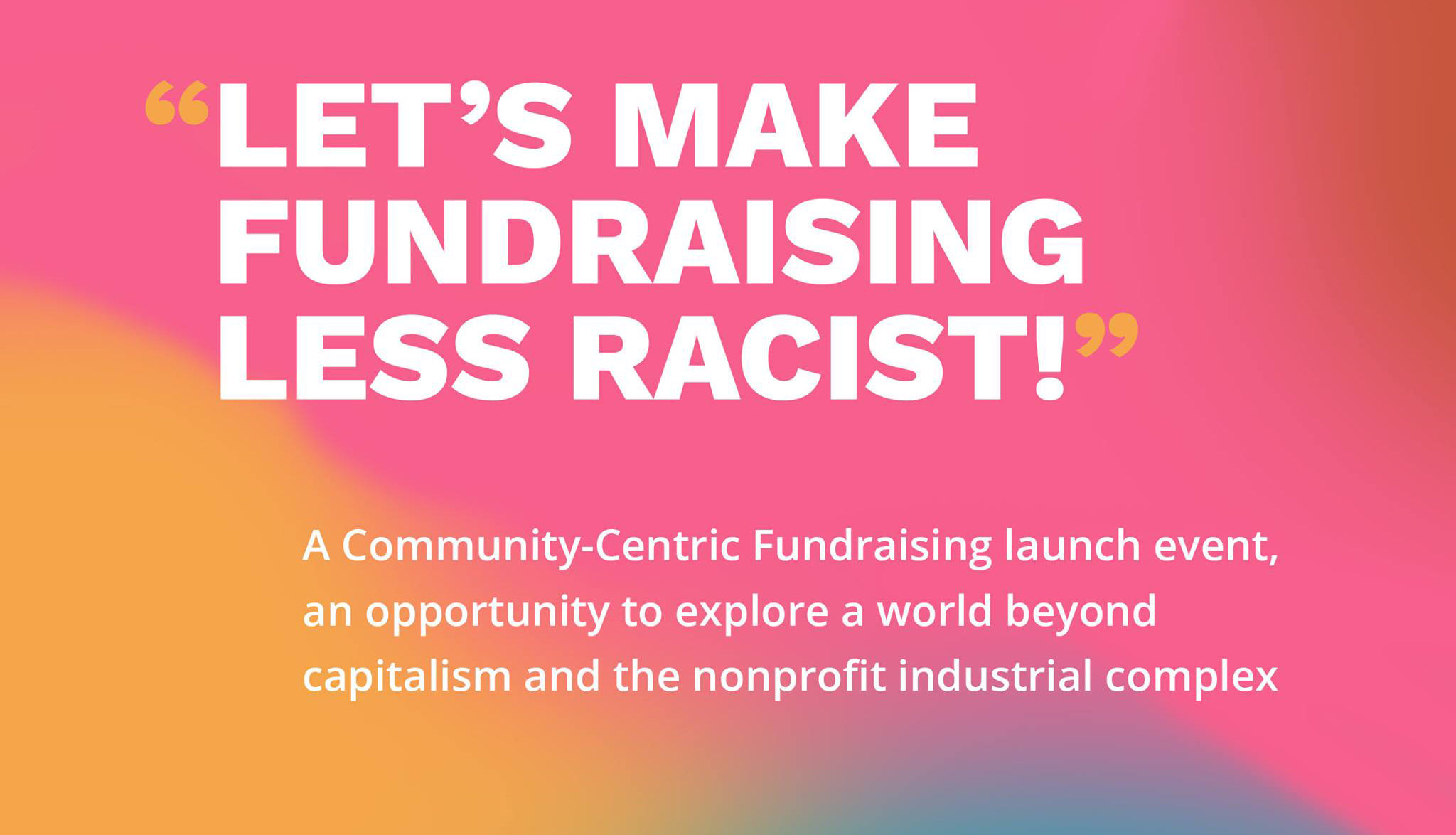 When: Monday, July 13, 2020 at 11am – 12pm PDT
Where: Online
Details:
A Community-Centric Fundraising launch event, an opportunity to explore a world beyond capitalism and the nonprofit industrial complex.
The link to join the event will only be available to those registered for our email list. We're doing this to help ensure that anyone joining our event is doing so in good faith. 
If you've already signed up for our mailing list, you'll be receiving an email with the event link and password by the end of the week.