For a long time in past jobs, early in my career, a bad day meant needing to go back to college career fairs. There, after trying to deliver a just-decent elevator pitch to the few companies who could sponsor international students, I'd always stumble upon two groups I hoped to avoid.
It was only recently when I turned to entrepreneurship that I started living my version of emotional sustainability — one where my mental health doesn't dip way, way deep down with every setback.
The first group was made up of those very put-together girls — the ones whose fancy jackets and matching shoes always made me second-think my own outfit.
The second group were students who killed their elevator pitches with the perfect ratio of words to smiles and every other formula that resulted in excellent pitch delivery.
I remember, whenever I encountered either of these two groups, I needed to pause, almost always, for a few hours after the job fair to probe and ask myself: Hmm, what else am I missing that I can work on?
Now, this question wasn't all a bad one to reflect on. Pausing to observe and learn from others — that's okay.
But, feeling like I was missing something — that's the not-so-great part of my internal narrative. That insecurity was the reason why, for a long time, a bad day on the job meant going back to college career fairs.
It was only recently when I turned to entrepreneurship that I started living my version of emotional sustainability — one where my mental health doesn't dip way, way deep down with every setback.
I want to share five such ideas that I included in my life over time, to build better overall mental health. (And, you don't have to turn to entrepreneurship to try them!)
1. Create space to relive a favorite childhood memory
Trust me — this is fun. I have always carried a particularly favorite memory from my childhood. My grandma, mom, and I would sit on the couch with snacks to watch an old black and white Indian film every Sunday afternoon.
Now, back then, we watched movies on live TV. Without the power of the internet, we didn't get to choose which movie we would get to watch. That added to the fun — we often didn't know what we were watching or what was coming, but we had faith it'd be a great time anyway. Predicting the next scenes and chatting with my grandma and mom was the highlight of my Sundays.
These days, every Friday afternoon, I have dedicated two hours at the end of the day to picking a random black and white Indian movie. I watch it from YouTube with my favorite popcorn. My calendar even has a recurring event in big, colored text: "b&w movie" — for every week. I wholeheartedly look at this event every time something is off in my week — so that I remember that I have something I am very much looking forward to.
The thing is, we cannot control every moment in a week, but to block a portion where we can effortlessly leave thoughts of work, clients, and dollars, is pure gold. So, find those happy memories from your childhood and create a recurring space to relive them. Our bodies know how to react to those happy moments, which becomes a win for our mental health.
2. When you feel envious of others, remind yourself of where you started
Whether or not we are able to consistently admit it to ourselves, there are days when we get adversely affected by competition. A colleague did way better on their annual goals? A peer from our network achieved something stellar? These things can inexplicably bum us out.
Now, how we exhibit our insecurities may look different from each other.. Some of us may quietly feel distant from work. Others of us may vocally share some self-doubting thoughts. In either case, a blanket statement like, "Let's not compare" doesn't really help anyone. It has never worked on me.
So, I tried a different flavor of 'comparing' — I started comparing myself to myself. Some mornings, I have a practice of recalling past-me versions: me six months ago (when I began entrepreneurship), me a year ago (when I decided to leave my decent-enough full-time job), me six years ago (when I moved to the U.S.), and me 15 years ago (when I first stepped into the role of a human rights activist).
The me of today has evolved from all those past-mes. Those past-mes make up the foundation of who I am today. I wouldn't change a thing in the — good or the bad — because they led to experiences shaping me. When I compare my current self to them, I always end up being in gratitude and a winner.
So, next time you have that question of, "Am I good enough? give a visit to your past selves. You will realize the long path you have already covered! You have nothing to prove to anyone else or yourself.
3. Reach out for help and share gratitude generously!
Asking for help has always been a tough one for me. You see, I have always been the silent one. I was the one who quietly tried to figure out my tasks because I did not want to trouble others. And after walking on the path of entrepreneurship, I realized (countless times) — that one of the biggest reasons I was bad at asking for help was due to the fear of hearing back "no." As in, "No, I won't help you, Meena." The fear of this type of "no" is especially prominent in my head.
But then I realized that the word "no" is actually not a discredit of me or my work. No is often a normal part of entrepreneurship.
I realized that it is only when I 'give in' and risk getting a no — when I take the chance and seek that help I need — that's when I can truly build my vision.
And, what I learned is that once you finally begin reaching out, it is not actually that hard. Generally, you ask — then you get.
Now, I not only ask for help, but I ask for exactly what I need. In asking, you often learn about the limitations of the resources around you, and so you also learn to be clearer in your asks in order to reach your goal. That's the benefit of including a practice of asking for help into your life and work.
As I started to get the support I needed, I decided to go the extra mile to send my gratitude back to my community. Every Friday, I now pick two to four different names from my network and send them a message of gratitude for their support and their presence in my life.
So, don't overthink and reach out with an ask! It only takes one ask and some gratitude to begin realizing you indeed have a support system!
4. Scared or anxious? Turn to radical honesty
As someone who never felt comfortable with confrontation, I have unknowingly always been in the camp of blatantly agreeing to everything everyone says — to the point of personal discomfort at times. While that made me a 'nice colleague,' it also affected my mental health over time.
So, I created a new mantra in the past few months. Scared or anxious? Turn to radical honesty.
Now, if I am joining a Zoom full of people who make me nervous with their accents, positions, or titles — I don't beat myself up via over-preparation or giving myself endless points to remember. I simply tell myself: Be honest.
In the past, trying too hard didn't necessarily lead to the results I wanted. Sometimes trying too hard actually resulted in the opposite of what I wanted. So, why invest my limited energy into doing something that doesn't guarantee I will succeed?
(To be clear, being honest doesn't guarantee success either. But it does guarantee being at peace with our most authentic self.)
The next time you are in a situation that's making you nervous, listen to your gut. That gut feeling you got — give that power and voice. You will notice saying, "I disagree," is no longer the end of the world.
5. Talk, and I mean really talk to your neighborhood
Some of you may already know — I moved to Vancouver from Seattle three weeks before the pandemic hit. Before I could learn street names or where all the cute neighborhood coffee places are, everything shut down.
My only way to learn about my new city was through a Google search on the city's social sites. I started taking inventory of stores, noticing information like which stores stayed open and for how long. My curiosity for my new city resulted in many more self-recorded small details.
And then a few months ago, I decided I needed to take the next step in my relationship with this city.
I started to go beyond, "Hey, how are you doing today?" with the restaurant and grocery store assistants. I learned to have real conversations with my neighborhood — about paying student loans through a pandemic, having families not in the same city/country, being scared of giving up on the restaurant lease because there are no longer nearly as many customers — issues that affected us all.
And, I learned to do this graciously through my face mask. While I may not remember every name or understand every word because of our accents, I now share a friendship with many around my neighborhood, people who reciprocate and share a glimpse of their own feelings and thoughts, so I know that none of what I feel or think is absurd or strange.
Now, chances are you may not have moved like me, but still! Reach out to the community around you. Go beyond your comfort level to learn about someone else while expecting nothing in return. It will be worth it.
You don't have to walk on the path of entrepreneurship like I have, to define your version of emotional sustainability. Unlike our physical health, which sometimes is about what vitamins we need, caring for our mental health is sometimes more opaque and requires a little more care and patience.
Slow down and imagine: What does your mental health need to thrive?
Your answers will lead you to your version of emotional sustainability. From there, you can put measures in place too to achieve that version of emotional sustainability.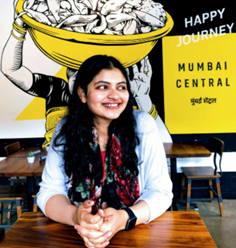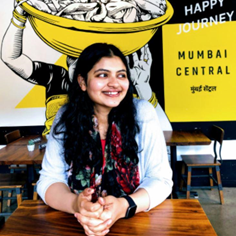 Meenakshi Das
Meenakshi (Meena) Das (she/her/hers) is a fundraising analytics consultant with her own practice, NamasteData. She specializes in designing survey-based research tools and analyzing engagement. Meena appreciates spending her time outside work as a mentor to immigrants and as pro bono research advisor to small shops. Her three recent favorite projects are talking about IDEA-led data and research through her newsletter "data uncollected", publishing her first e-book "Some Data Posts" — a collection of essays on the intersection of inclusive research and personal identity, and starting her virtual school for nonprofits, "Data Is For Everyone". Connect with Meena on LinkedIn. If you'd like to tip her, you can do so through her PayPal.